In the competition to squeeze more power out of solar cells, Trina Solar, a Chinese company, is claiming "what is believed to be" a world record. At the recent European Photovoltaic Conference and Exhibition in Hamburg, Germany, the company announced its 156-by-156-millimeter 60-cell module put out 274 watts peak.
The old record? The company didn't say, and – to be perfectly honest – we don't know. Typically, these solar-power "world records" aren't expressed as peak output, but rather as the percentage of sunlight converted into electricity. Thus our report last year that SunPower had claimed a record with a 24.2 percent-rated cell. (Standard efficiency rates are more in the neighborhood of 14 percent.)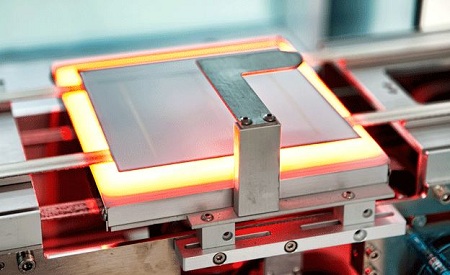 Trina said it achieved the apparent record using its new "Honey" technology. As the company explains it, the "Honey" term "refers to Trina Solar's quest to provide solutions which target a 'sweet spot' when optimizing a module's cost vs. its efficiency."
The company said its new TSM-PC/PA05A module using the technology achieves "power outputs ranging between 245 and 260 watts," with a "conversion efficiency of up to 15.9 percent," which gives you some sense of where the 274-watt performance rates. By the way, the company said that 274-watt result had been confirmed by the product testing and certification company TUV Rheinland.