Solar power is a growth industry. More and more photovoltaic (PV) cells are visible on rooftops every day. Large projects are starting across the world and research continues to search for ways to make PV cells faster, cheaper and more efficient. But exactly how big is the global solar cell market? Just how big is this thing going to get?
According to a recent report released by Global Industry Analysts, the global market for solar cells and modules is forecast to reach $89.8 billion by the year 2017. The market's main drivers, according to GIA, are ever-rising energy needs, surging electricity costs, and growing need for feasible green and sustainable energy. Additionally, government support for solar power, emergence of novel solar PV technologies, and robust demand from developing countries will bolster the market in the years to come.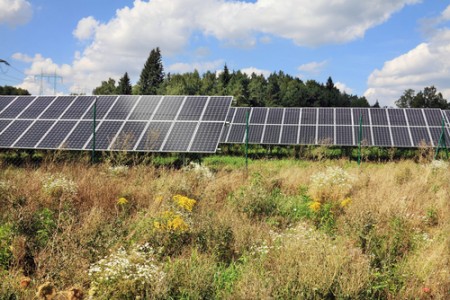 According to the report, the industry suffered a slowdown in 2009 due to the global economic downturn and paralyzed credit markets. "The credit squeeze not only affected the purchases of solar cells and modules for energy generation but also deferred investments in solar cell manufacturing. Sluggish demand resulted in a significant inventory build-up starting from raw material silicon and PV cells to the complete PV systems, which ultimately led to considerable decline in prices of solar cells and modules."
The recovery of the PV industry began across the globe in 2010 as installations increased. In Europe, Germany, Italy, France and the Czech Republic all reported large-scale installations. Other markets such as Japan, US, and China helped re-establish demand for solar cells across the globe. In the upcoming years, continued decline in prices of solar systems will add vigor to a steadily recovering market. Tumbling prices of solar panels will help speed up installation of rooftop solar systems. Government incentives for solar energy production, including subsidies, grants, and liberal feed-in-tariffs will remain critical for future market growth.