Delaware a hotbed of solar-power research? Apparently so. The state was a big winner in the Obama administration's latest SunShot funding blast, reaping five grants and a subcontract together worth $9.1 million. In all, the U.S. Department of Energy doled out $148 million to 69 projects intended to boost the next generation of solar technologies.
The University of Delaware rightly claims credit for the money coming to the state. The university noted that its funding haul easily beat out any other major research university, and of the 24 states that got money, "Delaware received the third-highest funding overall, after California and Colorado, with all of the First State's solar grants coming to" the university.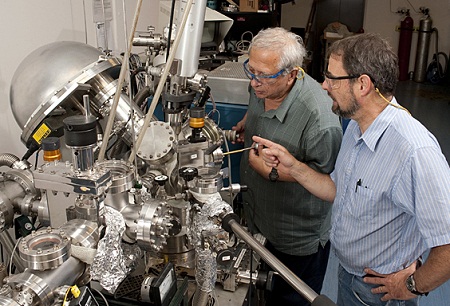 Among the Delaware projects receiving support, one intended to lower the cost of crystalline silicon solar sales by reducing both materials and manufacturing cost got the largest sum: $3.3 million. According to the university, a research team "will use a new device design patented by UD that incorporates silicon structures deposited at low temperatures and lasers to pattern and form the contacts on the back of the solar cell." Researchers from MIT and JPSA Advanced Laser Technologies are collaborating on the project, and four U.S. companies will provide thin-silicon wafers for evaluation and validation of the new solar cell design architecture, the university said.
The stated goal of SunShot is to make solar power cost-competitive, which would require bringing the costs of systems down by around 75 percent, DOE said – to about 6 cents per kilowatt hour without subsidies.  Along the way, of course, the administration is hoping to create desperately needed jobs.