The US Department of Energy continued to show its support for renewable energy technologies by announcing more than $145 million for projects to help shape the next generation of solar energy technologies.
The SunShot initiative seeks to make solar energy systems more cost-competitive, without long-term subsidies, by reducing the cost of these systems about 75 percent by the end of the decade. The project will span 69 projects in 24 states with an aim to accelerate solar power research and development to increase efficiency, lower costs and advance cutting-edge technologies. The projects also hope to improve solar materials, manufacturing processes and supply chains.  Some of these investments will also support efforts that will shorten the overall timeline from prototype to production and streamline building codes, zoning laws, permitting rules, and business processes for installing solar energy systems.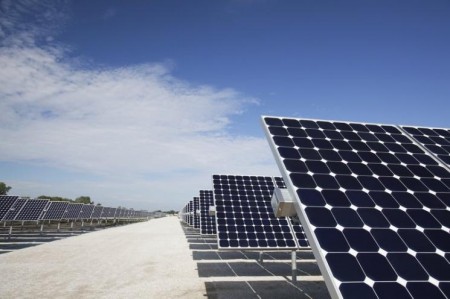 The SunShot initiative is broken into six types including money set aside for an solar business incubator program and support for next generation photovovoltaic technology.
"America is in a world race to produce cost-competitive renewable energy that can reduce our reliance on fossil fuels, create manufacturing jobs across the nation, and improve our energy security," said DOE Secretary Steven Chu. "The projects announced today under DOE's SunShot Initiative will spur American innovation to help reduce the costs of clean, renewable solar energy and re-establish U.S. global leadership in this fast growing industry."
EarthTechling is launching a weekly green deals service in October called Green Earthling Deals. Sign up for the weekly email by Monday, September 19th and you'll be entered to win a custom iPad or iPhone case from the extraordinary designers at Grove. More details can be found on EarthTechling's Contests page.