What state has the third-largest land area, plenty of sunshine, the largest population and more solar-power capacity than the next six highest states combined? If you've been paying attention to the photovoltaic (PV) market at all for the past decade, you know it's California.
Installed PV capacity in California is projected to reach 967 megawatts (MW) this year, and pass the gigawatt mark next year. And then things will really take off. According to iSuppli, a leading market research firm, California will continue to dominate the U.S. solar market in the near future, installing an additional 7.5 GW of PV capacity by 2015. This would put the state well ahead of its goal to obtain 33 percent of its energy from renewable resources by 2020.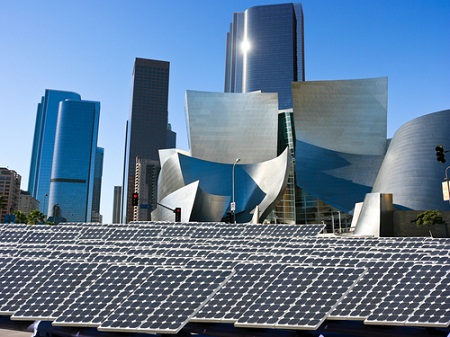 Part of this growth can be attributed to a combination of favorable meteorological conditions and plain common sense. Receiving an average of 5.4 kilowatt-hours of solar insolation per square meter per day (kWh/(m2/day)), the Los Angeles area ranks second only to Honolulu as the "sunniest city" in the United States. Los Angeles' relatively cooler climate is also more suitable for PV than super-hot locations like Phoenix, Las Vegas and Miami.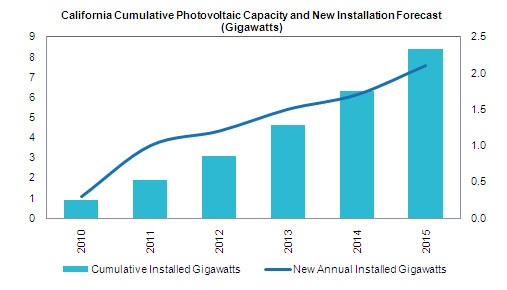 However, political will is also an important factor in California's role as a leader in the solar industry. The state's aggressive renewable portfolio standard sends a strong message to investors that California is open for renewable-energy business. The state is home to many companies engaged in solar energy research and development, making it easy to find services essential to the manufacture of solar panels, including the production of ingots, crystalline silicon cells and modules and thin-film cells and modules. According to iSuppli, the only thing that could stand in California's way is its budget woes, which could make it more expensive to do business in the state. But, for now, the solar business is still booming in California.