A new solar photovoltaic (PV) project in Nevada just got the official thumbs up. It's not particularly large, but there is something special about it: According to the developer, it will be the first renewable energy project in the United States that combines the continuous base load of geothermal with the peak capability of solar.
Enel Green Power North America (EGP) received final approval to install the solar plant at its Sillwater Geothermal Plant in Churchill County. The solar field will be built on an adjacent 240-acre parcel owned by EGP. Plans call for the installation of more than 81,000 polycrystalline PV panels. Construction on the project, which was commissioned in 2009, is expected to employ 150 workers.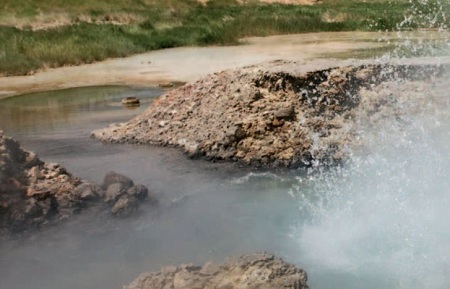 The new solar plant will provide 24 megawats (MW) of generating capacity at Stillwater. The geothermal component at Stillwater has four turbines and a generating capacity of 47.3 MW.
According to EGP, "the combination of the two renewable generation technologies at the same site not only improves the electrical production profile but also allows making use of the same infrastructures, such as the interconnection power lines and operation facilities, thus reducing the environmental impact."