Here's how dramatically the plummeting price for photovoltaics (PV) is reshaping the solar landscape: Solar Trust said it is ditching concentrating solar power (CSP) and going to PV for its massive Blythe Solar Power Project, in the process giving up a huge federal loan guarantee to build the plant.
Solar Trust is a subsidiary of Germany-based Solar Millennium, whose chief executive, Christian Wolff, cast the move in starkly economic terms: "Solar Millennium responds quickly and pragmatically to market conditions, and at the moment the California market favors PV technology."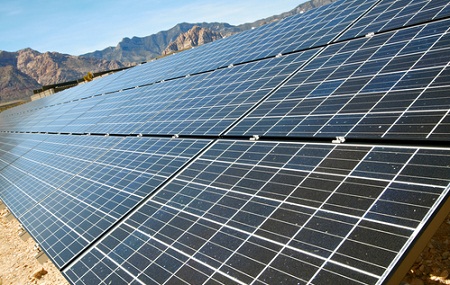 Solar Trust had received conditional approval for a $2.1 billion federal loan guarantee to build the first two units at Blythe using "HelioTrough" CSP technology (as pictured below) to yield 484 megawatts (MW) of generating capacity in what is ultimately planned to be the world's largest solar power plant, at 1,000 MW.  With the move to PV on that first phase – totaling 500 MW, the company said – that loan deal is off. "In light of our change in technology, we now plan to finance the facility in the commercial bank market," said Uwe T. Schmidt, Solar Trust's chairman and CEO.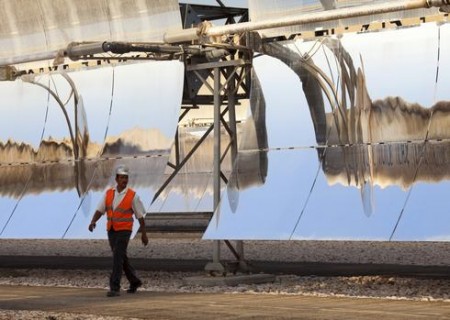 Solar Trust said that in addition to the cost advantage with PV, it will now be able to roll out power production in smaller increments, rather than in the two nearly 250-MW chunks planned with CSP. The company added, as well, that it hasn't forever rejected solar-thermal technologies, which can have the advantage of being able to produce power after dark and in cloudy conditions. "As the PV base in North America grows, the grid-stabilizing characteristics of CSP will be recognized and rewarded," Schmidt said.