India, given that large parts of it are quite rural and lacking in a connected electrical grid, seems a surefire place for solar powered ideas to thrive. We'e seen examples of this of late, be it in the form of solar powered soda machines or lights that draw energy from the sun. Now you can throw a solar powered computer into the mix, courtesy of Simmtronics Semiconductors.
Simmtronics said recently its new solar powered desktop PCs can work for up to three to four days without sunlight, which is seen as being useful in areas where power related shortages are frequent. This is also seen as being even more important in what are described as B and C class cities, as well as villages, where power supplies are "erratic or nil."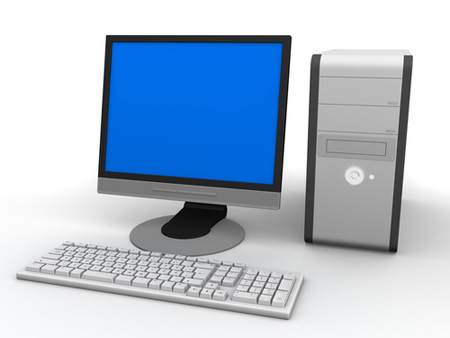 Not much in the way of details, including how the computers connect to solar power or operating specifications, was mentioned. They are mentioned, however, as being of low power consumption, which perhaps helps to explain how they can operate for several days without power – though obviously some sort of battery energy storage system would likely have to be associated as well.
Simmtronics said it plans to extend its solar technology to laptops, tablets and netbooks as well as desktop PCs, with the goal of being the first Indian company to launch solar based IT products nationwide. Pricing for the solar desktop PC is set at Rs 29,999, which works out to around $675 US. It is said the PC is available "across the world" through the company's authorized channel partners.