Besieged with rebate applications and without the money to pay for them, the Los Angeles Department of Water and Power (LADWP) was forced in April to puts its Solar Incentive Program (SIP) on hold. Now the LADWP says it has a plan for a relaunch, one with less robust rebates for consumers. "The revised SIP proposal is designed to incentivize as many customers as possible to go solar, while also being prudent about the cost, which is funded by all customers who pay for this program through their rates," LADWP General Manager Ronald O. Nichols said.
LADWP put the solar power program on hold this spring after it realized rebate applications were outpacing the programs annual budget by 3 to 1. It also cited a backlog of inspections and growing safety concerns as residents took advantage of favorable federal tax incentives combined with LADWP's "exceptionally high incentive levels."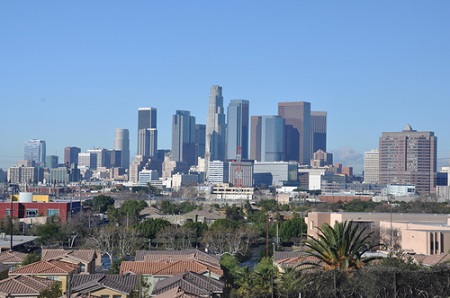 LADWP said its solar rebates have been high compared to those offered by the state's investor-owned utilities in order to boost customer participation. "The proposed revised incentive levels would be adjusted to be consistent with the California Solar Initiative, which is better aligned with existing solar markets and achieves a reasonable payback period for customers," the company said.
Along with more funding for the program and the reduced rebates, LADWP said it is also looking to launch a feed-in tariff program that will enable third parties to sell renewable energy to LADWP's citywide electric grid. "These two initiatives, if approved, will work together to expand renewable energy within our service area and contribute to our renewable energy goal of 33 percent by 2020," said Aram Benyamin, LADWP's senior assistant general manager.