One of  Silicon Valley Toxics Coalition's (SVTC) many goals is to protect the environment by holding high-tech companies responsible for the environmental impact of their manufacturing processes. To that end, it surveyed photovoltaic (PV) manufacturers around the globe and created what it calls the 2011 Solar Company Scorecard which ranked the participants based on "a range of environmental, sustainability and social justice factors."
The results are in and SVTC has announced the winners. German manufacturer SolarWorld took first place in the ranking while China's Trina Solar scored second. For third place there was a three-way tie between U.S.-based  Abound and First Solar and Norwegian company REC. SVTC also noted that Silicon Valley's own, SunPower, followed close behind.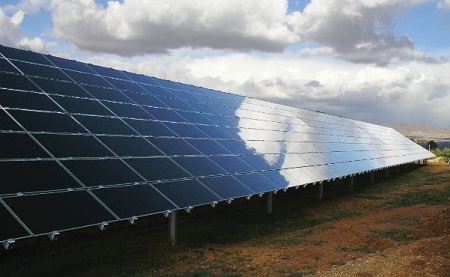 SVTC says that scores were based on the responses that 15 participating companies gave in regards to their practices in "extended producer responsibility, supply chain monitoring and green jobs, chemical-use and life cycle analysis and disclosure."
The scorecard revealed that the 15 respondents represented 46.6 percent of the PV industry market share, based on solar PV module shipment stats for 2009. Of those 15, eleven of the companies claimed they would publicly support a law requiring mandatory take back and recycling. Just two of the companies said that their products contain no cadmium or lead.
EarthTechling wants your opinion! Take EarthTechling's 3-minute reader survey and enter to win a $250 Amazon gift card.  The 2011 survey closes on April 15, 2011.