According to a recent report released by the Solar Energy Industries Association, the American solar power industry grew 67% last year, going from a $3.6 billion industry to a $6 billion industry and reportedly making it the fastest growing energy sector in the country.
The U.S. photovoltaic market was the biggest leader by market segment, with installations more than doubling from 2009 in 2010 and contributing an additional 878 megawatts (MW) of capacity. Concentrating solar power (CSP) made comparably modest gains, adding 78 MW of power potential.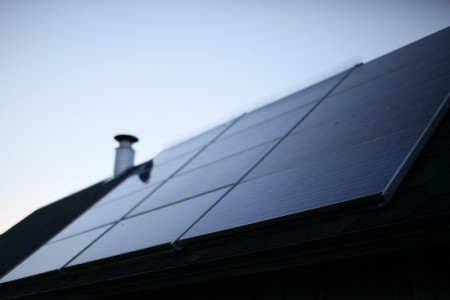 The report highlights that more than 65,000 homes and businesses added solar water heating or solar pool heating systems, and that the largest CSP plant in the last twenty years – a 75 MW facility – was completed.  Sixteen states each installed more than 10 MW of solar power in 2010, bringing the total capacity for U.S. solar electric installations to 2.6 gigawatts, or enough to power roughly 500,000 households.
A big part of the growth in the last year certainly can be attributed to support from federal subsidies. The industry reported that the section 1603 Treasury program helped fourth-quarter installations surge to a record 359 MW. Originally set to expire at the end of 2010, the 1603 Treasury program was ultimately extended through 2011.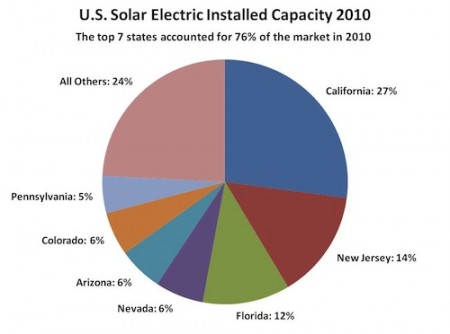 As seen in the graph above, California was, and remains, the largest provider of solar energy in country. An 18 page PDF summary, with more details of state-by-state overviews, is available for download for the curious.