At first glance, it sounds like a story you'd hear coming out of San Francisco, not the Blue Ridge Highlands of southwestern Virginia: It's a coffee shop collective using 100 percent organically grown and recyclable products, local suppliers, Energy Star appliances, and both solar hot-water heating and photovoltaic technologies. But Wolf Grounds is, in fact, setting up shop at Virginia Highlands Community College, down in Abingdon, Va., all thanks to a $30,000 grant.
The Dominion Foundation , the philanthropic arm of the big power company Dominion Resources, made the award to the 4,000-student college – and put out the press release announcing it. The foundation said the grant is about more than giving college kids a hip hangout; it's really intended to provide experience to students in running a self-sustaining business, as well as insight into solar energy system design, equipment installation and system maintenance and repair.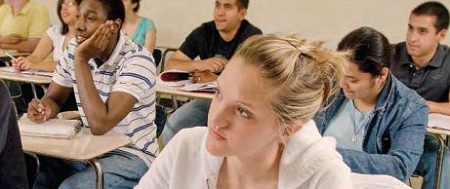 The grant will help pay for materials and supplies and for construction, but the actual work on Wolf Grounds – planning, designing and then operating the business – will be up to the students. Dominion said more than 200 students will participate in getting Wolf Grounds off the ground and after it opens in April 2011, around half of them will stay involved in operating the shop.
Like what you are reading? Follow us on RSS, Twitter and Facebook to learn more and join the green technology discussion. Have a story idea or correction for this story? Drop us a line through our contact form.