The Garden State is growing a whole lot of solar power these days, and recently, Glimcher Realty Trust announced plans to construct the largest single-roof solar system in North America at its Jersey Garden outlet mall in Elizabeth, New Jersey. This 4.8MW array is expected to generate enough power to offset 11 percent of the electrical consumption of this ginormous, 1.3 million square foot mall, home to familiar names like Gap, H&M, Lord & Taylor Outlet, Neiman Marcus, Last Call, Nike and Saks Fifth Avenue.
The Jersey Gardens solar project is being done through a partnership with Gerding Edlen, which specializes in sustainable development, renewable energy and financing. Glimcher is also working with Clean Focus, with which it has entered into a power purchase agreement with.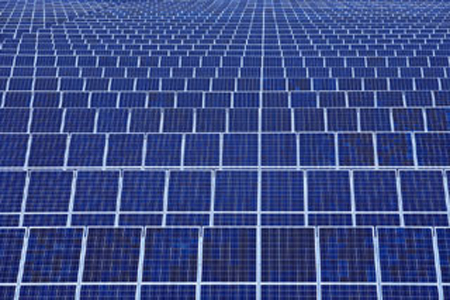 Under this agreement, Clean Focus will finance and own the Jersey Gardens solar power system, and receive all associated solar renewable energy credits and environmental benefits, while the Jersey Gardens mall will buy the electricity at a predetermined, predictable price, providing what it hopes is a long-term hedge against rising power prices with no initial capital investment.
Expected to be completed by August, the installation will be put into place and maintained by SunPower. This company said it is making use of its T5 Solar Roof Tile system. It is claimed by the installer that, tilted at a 5-degree angle, the system "will approximately double the energy generated per square meter compared to other systems that are mounted flat onto commercial rooftops."