Southern California Edison (SCE), one of California's big three utilities striving to comply with state requirements to ratchet up its renewable-energy sourcing, announced deals with two solar power developers to buy 831 megawatts (MWs) of electricity, including 325 MWs from a single solar plant in Rosamond, Calif.
San Jose-based SunPower is behind that Rosamond project, one of three by the company that SCE locked up. These are not, however, plants that will be producing any time soon; the earliest of the three, a 110-MW plant in Las Banos, Calif., is scheduled to be in operation by the end of 2014, and the 325-MW Rosamond plant – along with a nearby plant generating 276 MWs – isn't expected to be generating power until October 2016.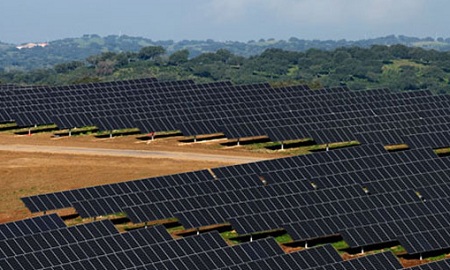 "This historic 711-MW commitment by SCE reflects the growing value of solar photovoltaic (PV) technology as a reliable, cost-effective energy resource delivered across rooftops or as a central-station power plant," said Howard Wenger, president of SunPower's utility and power plants business group.
A quartet of smaller deals with Fotowatio Renewable Ventures will actually get PV-created juice to SCE sooner, with three 20-MW projects and a 60-MW project expected to be up and running by the end of 2013.
SCE said that in 2009 it delivered 13.6 billion kilowatt hours of renewable power to its customers, comprising about 17 percent of its total portfolio. California law required the major utilities to reach 20 percent by 2010 – although extensions to 2013 have been granted – and boosts that target to 33 percent by 2020. State figures put SCE was at 17.4 percent in 2009, with Pacific Gas & Electric at 14.4 percent and San Diego Gas & Electric at 10.5 percent.
Like what you are reading? Follow us on RSS, Twitter and Facebook to learn more and join the green technology discussion. Have a story idea or correction for this story? Drop us a line through our contact form.