Mirroring a San Francisco project that earned that city acclaim, the Los Angeles Department of Water and Power says it wants to cover a Grenada Hills reservoir with a solar-power installation that will produce 5 megawatts (MW) of power. Now all it needs is the money.
The Van Norman Bypass Reservoir Solar Project would be the city's largest solar array, the $15.3 million project will become the city's largest solar array. It would blanket the 575,000-square-foot rigid roof that covers the source of drinking water with solar modules "that will help the City of Los Angeles meet its renewable energy goals as well as pending state renewable energy goals," the agency said.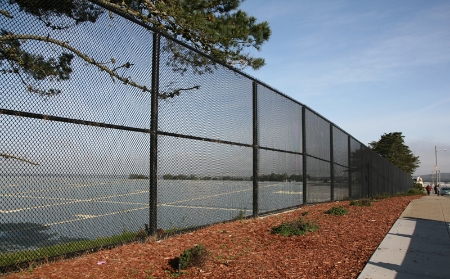 The 80-million gallon reservoir — about one-third of the city's drinking-water supply — is off Interstate 5 in the Granada Hills section of the San Fernando Valley. The agency said it is covered by a corrugated aluminum roof supported by trusses and braces. The hope is to outfit it with solar in the second half of 2011, but the project is contingent upon getting $15.3 million.
In San Francisco, Recurrent Energy is nearing completion of a 5 MW photovoltaic project atop the city's Sunset Reservoir. The project was recently cited by the Environmental Protection Agency in awarding the city a Green Power Partners award.
Would you like to get EarthTechling's Green News Buzz delivered to your inbox weekly? Sign up by November 12, 2010 and you could win a Voltaic Solar Fuse Solar Charger from EarthTechling.