States are having mixed success meeting their goals, but renewables portfolio standards are still having a significant impact on the the deployment of solar power in the United States, according to a new Lawrence Berkeley National Laboratory study.
Twenty-nine states and the District of Columbia have adopted renewable portfolio standard (RPS) policies, which require utilities to get a minimum amount of their power from green sources. Most famously, California's AB 32 requires the state's utilities to hit one-third renewables by 2020. The requirement has been called an economic boon to the state, yet a ballot measure in November's elections is attempting to essentially scuttle it.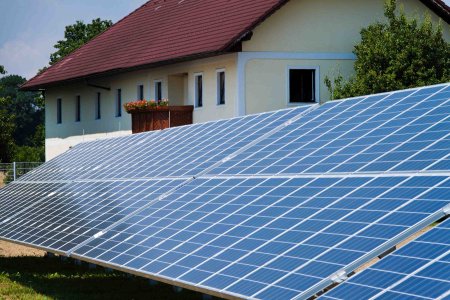 The Berkeley Lab said its study found that RPS programs at the state level had resulted in the deployment of more than 250 megawatts (MW) of new solar capacity by the end of 2009. This came despite the fact that wind has been the preferred source for renewable energy because of its significant if shrinking economic edge over solar power.
In response, 20 of the 30 jurisdictions with RPS policies had instituted solar-specific or distributed-generation requirements. How successful the newly instituted requirements for solar will be is an open question: The report said that just three of nine states that had solar or distributed-grid set-aside obligations in 2008 fully met their targets. The lab said two major factors were behind the shortfalls: unrealistically low cost caps for utilities, and the insistence by renewable project developers for long-term contracts.
"The difficulties that some states have already faced in meeting solar targets demonstrate the importance of policy design details to ensuring that program goals are achieved," said report co-author Ryan Wiser.
Like what you are reading? Follow us on RSS, Twitter and Facebook to learn more and join the green technology discussion. Have a story idea or correction for this story you are reading? Drop us a line through our contact form.