Remote villages in Mongolia are definitely places that could use clean energy to help in providing power for daily needs. Kyocera recently installed a decent amount of solar power in two villages in this nation through the World Bank's Renewable Energy for Rural Access Project, calling what it did "among the largest stand-alone solar power generating systems in the world."
The projects at the two Mongolian villages, which were installed this past summer, have a total capacity of 305.1kW. That isn't a lot when you compare it to the massive solar plants being built in California, but it certainly meets the needs of the villages of Gobi-Altai and Bayantooroi, which are both located in the Gobi Desert region. The villages here, because of harsh environmental conditions, previously suffered from volatile power supply. The solar power installed now reportedly provides a stable 24-hour-a-day electricity supply, which we assume means either some form of on-site energy storage is available for power needs after the sun goes down or other forms of electricity are used instead.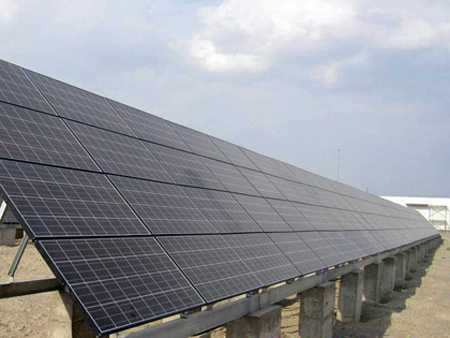 Kyocera has been active in Mongolia for sometime when it comes to solar power, taking part in a project by the New Energy and Industrial Technology Development Organization (NEDO) to supply portable solar power generating systems for 200 nomadic herding families' yurts.
Like what you are reading? Follow us on RSS, Twitter and Facebook to learn more and join the green technology discussion. Have a story idea or correction for this story you are reading? Drop us a line through our contact form.