A unique pilot project involving solar power and high speed rail is currently under construction in Belgium. Renewable energy company Enfinity has partnered with rail operator Infrabel on this endevaour, with the hope of using clean energy to power the railway system.
Installation has begun, according to Enfinity, on a solar power project on the roof of the high-speed rail tunnel along the E19 highway in Belgium. Power generated from the more than 16,000 solar panels installed on the tunnel roof stretching just over 2 miles long will power both conventional and high-speed trains running on the Amsterdam-Brussels-Paris line as well as the Antwerp North-South junction (including Antwerp Central Station). It is expected that installation will generate an estimated 3.3 MWh of electricity per year.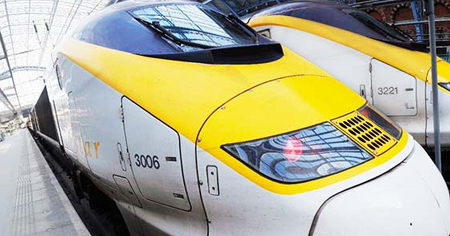 The project is scheduled to be completed by December and has a total investment cost of $20.1 million. The roof's total surface area is 50,000 m2, roughly equivalent to 8 football fields. The panels will be installed via a a special ballast tile structure, with no rooftop perforations required.
Like what you are reading? Follow us on RSS, Twitter and Facebook to learn more and join the green technology discussion. Have a story idea or correction for this story you are reading? Drop us a line through our contact form.