Want solar? Short on cash? Your local installer may have a solution, in the form of a new "financial product" from BrightGrid Solar,  a new company in the solar financing marketplace: the solar energy system lease.
By leasing a solar energy system (presumably from the installer), rather than buying it, customers can save money on up-front installation costs. To see if they qualify, homeowners can submit an online credit application via secure server (operated by BrightGrid) and receive same-day credit approval. Pending approval, the entire process is executed online.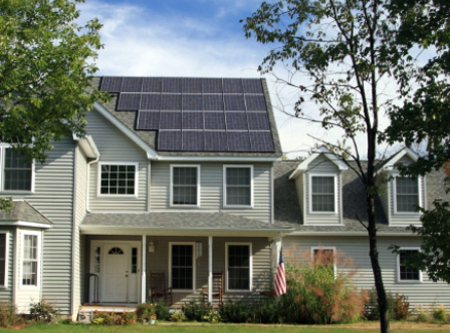 BrightGrid's solar leasing system is currently undergoing testing in a pilot program with installer partners in northern California in the PG&E service territory.  "Initial results indicate that our lease customers will save 10 percent to 20 percent of their combined energy costs in the first month of going solar, and our installer partners capture more sales and close them faster," Michael Ruehlman, Director of Business Development, in a statement.
Like what you are reading? Follow us on RSS, Twitter and Facebook to learn more and join the green technology discussion. Have a story idea or correction for this story you are reading? Drop us a line through our contact form.