First Nations students in Canada have started down the road to becoming experts in solar industry, having completed a five-day solar PV design and installation course at the Ontario Solar Academy, one of several activities scheduled over a seven-week program designed to make participants experts in the solar photovoltaic industry.
The program, planned jointly by Curve Lake First Nation, Sunrise Power, Green Eagle Solar, the Akwesasne Economic Development Agency, Ontario Solar Network, and the Ontario Solar Academy, will give the 27 First Nation students the opportunity to develop a foundation in solar PV design and installation, including numerous safety considerations, before branching out into related areas covered in the rest of the course, including solar sales, manufacturing, and management. At the close of this first week of training, these students will install 10 kilowatts worth of solar electricity generating capacity on the Curve Lake First Nation Reservation.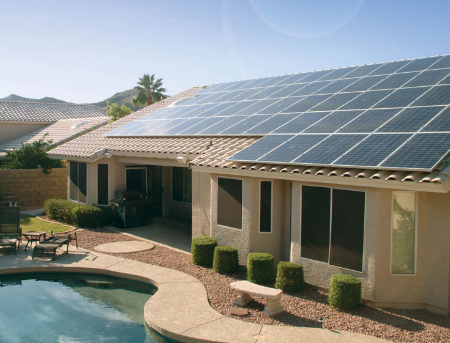 This training kicked off a 7-week program entitled "Become an Expert in the Solar PV Industry," ending November 12, during which skilled tradesmen and entrepreneurs (employed and unemployed) will have the opportunity to master the business, technical, and regulatory aspects of solar development.
According to the Ontario Solar Academy, the Curve Lake training has generated interest among other First Nations communities/reservations, and the company is developing an Aboriginal Division to focus on bringing solar power and green job skills to Canada's First Nation communities.
Like what you are reading? Follow us on RSS, Twitter and Facebook to learn more and join the green technology discussion. Have a story idea or correction for this story you are reading? Drop us a line through our contact form.