Brownfield sites are areas generally defined as abandoned or underused industrial and commercial facilities, and redeveloping them is usually complicated by the issue of real or perceived environmental contamination. Why not use such sites to generate clean, green solar electricity, and save the greenfields for the enjoyment of humans and animals alike?
That's the idea between a new strategic partnership between OPEL Solar, Inc., a leading global supplier of high concentration photovoltaic (HCPV) solar panels and advanced solar trackers, and TRUENORTH Solar & Environmental, L.L.C., a leading designer and installer of solar industry products and supporting technologies. Their goal is, essentially, to turn brownfields into solar fields, with the help of municipalities looking to improve run-down, abandoned industrial areas. OPEL Solar will provide their patented HCPV solar panels and tracker systems and TRUENORTH Solar will handle the land remediation and installation.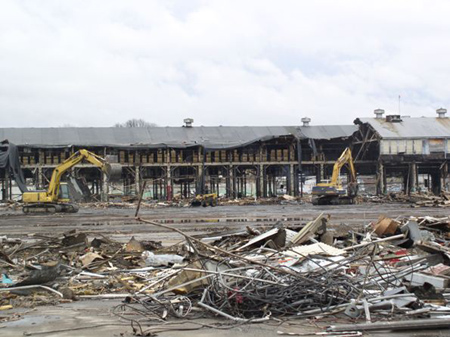 Such an endeavor, while great for our renewable energy future, is of course not selfless on the part of the companies involved, as the Environmental Protection Agency (EPA) has estimated that brownfield site cleanup revenue (for the companies conducting the clean-up) could amount to $6-8 billion annually (experts forecast that there may be as many as 4,000 brownfields currently in the United States, roughly the equivalent of 30,000 football fields). When Superfund sites and Resource Conservation and Recovery Act sites are thrown into the mix, the total jumps to more than 14 million acres that OPEL and TRUENORTH would like to develop as renewable energy sites.
"Turning brownfields into solar fields represents more than just a tremendous business opportunity for OPEL Solar and TRUENORTH," stated OPEL Solar's CEO, Leon M. Pierhal, in a statement. "It's a way for both companies to give back to these communities, generate badly needed municipal revenues by generating green energy and help revitalize blighted and unusable urban land."
Like what you are reading? Follow us on RSS, Twitter and Facebook to get green technology news updates throughout the day and chat with other green tech lovers.