Applying for a loan is always nerve-wracking, but exponentially more so when the desired amount is a whopping $141 million dollars. For Suniva, a U.S. manufacturer of high-efficiency mono-crystalline silicon solar cells and modules, the nail biting is over: the company has announced its selection for the U.S. Department of Energy's Loan Guarantee Program under the department's Innovative Energy Efficiency, Renewable Energy and Advanced Transmission and Distribution Technologies Solicitation [open as PDF].
That sort of payday could produce an astounding supply of solar panels, and that's just how Suniva plans to spend the loan following successful negotiation of terms of the loan. Having recently been named Renewable Energy Exporter of the Year, Suniva will invest the $141 million into the construction of a new manufacturing plant in Saginaw County, Michigan. "Building such a manufacturing plant could create approximately 500 direct jobs at Suniva," according to Suniva's press release, "while creating an additional 2,000 indirect jobs for the Michigan economy according to the Michigan Economic Development Corporation."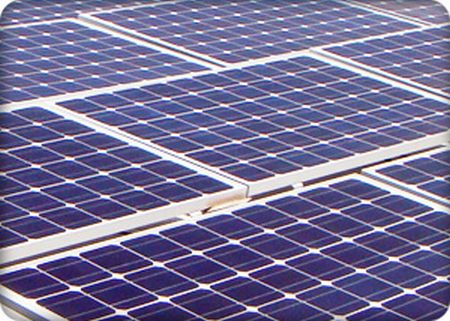 In 2009, Suniva exported more than 90 percent of its products to Asia in Europe. The construction of the Sanigaw-based manufacturing plant would allow Suniva to more than triple its exports over the next five years, resulting in a significant spread of renewable energy technology courtesy of the manufacturer.
Enjoying EarthTechling? Vote for us as Best Sci-Tech Blog (scroll down to fourth category) in the TreeHugger Best of Green Awards! Thanks!