Who is EarthTechling?
We're writers and technologists with a goal of bringing consumers environmentally-related news, trends, reviews, and thought in order to help build awareness and preference for products with a "green" focus. We publish our own content, that of guest contributors, thought leaders, and curated content from around the web on a daily basis through one the leading technology blogs…designed to be simple to consume and easy to share. Join the conversation today through our social outreach on Facebook and Twitter or by engaging in discussion with our content.
Other Information about EarthTechling.

Who's Leading EarthTechling?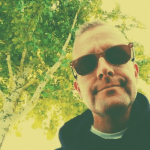 Jason Ridge – Managing Director + Owner (Oregon)
Jason Ridge has more than eighteen years of strategic marketing and business experience. He's spent the last several years with some of the leading digital marketing agencies in Portland, Oregon. Jason specializes in business development and strategic marketing, focusing on digital activation within social, mobile and emerging technologies. He's a consummate technology junky. If it's new, cool, or fringe, he's got it, used it, or is thinking about it. He's married, has three children and is just one really cool guy.
But…it's not just a one-man job. Not even close! Check out our Board of Advisers for a better look into the brains behind our efforts.
Does EarthTechling Affiliate Itself With a Political Position/Party?

No. We will always remain politically neutral. We take what we do seriously and don't want to find ourselves "towing a party line" of discussion. That said, some of our contributors do have political affiliations (both liberal and conservative) and we provide a neutral forum for them to present their views. We do however ask that it's done in a respectful, FACTUAL manner backed up by numbers/statistics. We do our best to enforce this rule, but we're not always perfect…and for some, numbers and facts are not enough. Our focus is and always will be technology and the environment, the politics of the discussion aside.