There are plenty of places you may need ambient lighting (as opposed to a flashlight or headlamp) where electricity isn't accessible. Now there's a portable touch light that gets its juice directly from the sun, eliminating the need for disposable batteries.
Envirogadget reports that the PowerPlus Spider Solar Powered Light can be placed on any smooth surface, although it's ideal for a pane of glass that faces the sun. Utilizing three spider-like suction cups, it works equally well elsewhere, but needs to be placed on a window to get charged up during the day. At night, three ultra-bright LEDs light up when you give the gadget a push.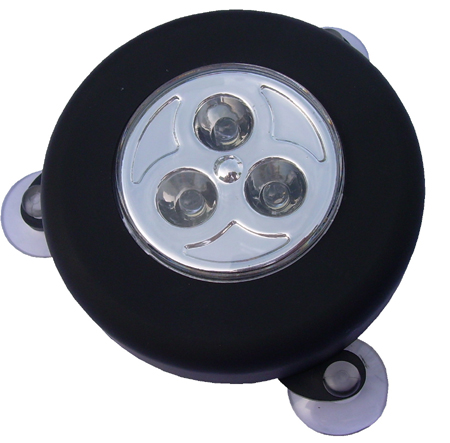 Sure, this item would be a great addition to a camper, but what about every day life? No need to turn on coal-fired, grid-tied electricity if you happen to be close to a window where the PowerPlus Spider has been basking in the sun all day and all you need is a reading light.  At just under $8.00 (£4.99) you can get more than one.