The holidays are upon us! We've got lots to be thankful for this year, including plenty of new gadgets that help us live cleaner, greener lives. If you're looking for something special for that green tech enthusiast on your list, our 2012 holiday shopping guide is here to help.
We've selected eight clever devices that cut way back on consumption while dialing up the cool. Because everyone's looking for gift ideas that conserve money as well as resources, all eight of these green tech gift ideas can be yours for $100 or less.
Voltaic DIY Solar Kits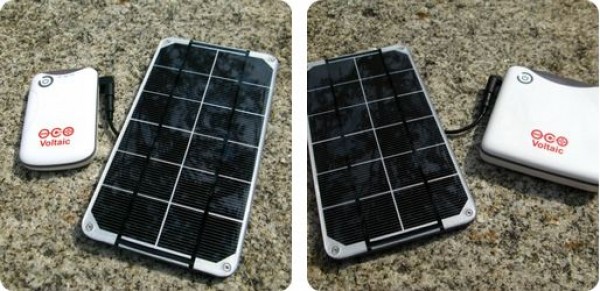 We've featured lots of cool solar charging products from Voltaic Systems in the past, but these kits are perfect for those who reject the one-size-fits-all mentality. These DIY solar charging kits are allow users to create custom solar chargers based on their own power, cost and form factor requirements. Each DIY solar charging kit includes waterproof solar panels, connectors, and a universal battery. Kits range in size from 2 Watts of solar power for basic smartphone and small device charging, to 16 Watts for laptop, tablet and digital camera charging. Small kits start at $25.
Hand Powered Electric Shaver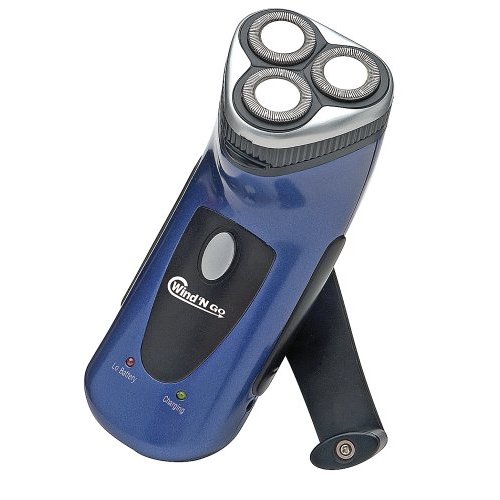 Don't you hate when you find yourself in the middle of nowhere with a 5 o'clock shadow? OK maybe not. But anytime you can reduce the number of gadgets sucking energy out of the wall, that's a good thing, right? This hand-crank electric shaver is perfect for the well-groomed man on your list. To use, simple crank the dynamo charging system until the battery is charged, and then start shaving. It also comes with back-up home and car power adapters, and travel accessories. $33.99 on Amazon.com
SoL Hybrid Power Pack for iPhone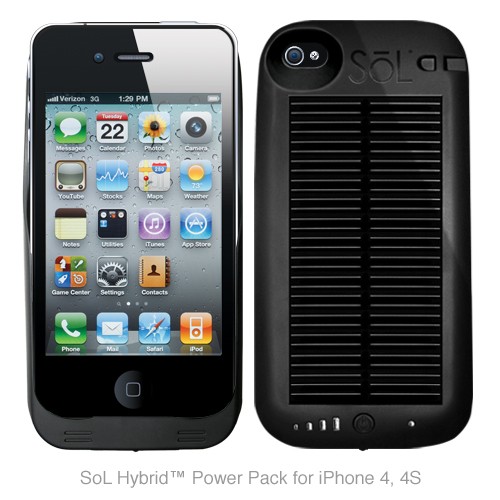 By now, you've probably heard about lots of solar chargers, and lots of eco-friendly iPhone cases, but who wants to buy two accessories when one will do? Perfect for the Apple fan on your list, the Sol power pack for iPhone is a resilient protective case that provides freedom from the electrical outlet. The case has an internal extra-large battery that triples your iPhone life and its integrated solar panel also allows you to charge with sunlight or indoor light. The designers claim it charges three times faster than a wall charger, and the case also has a built-in flashlight and comes with three free screen protectors. Available for $49.99.
Hand Crank Espresso Maker
Who doesn't love coffee?! OK, there are some people who prefer tea, but we think even they'll be excited about this portable, human-powered espresso machine. Made by the aptly named Handspresso company, the Wild Hybrid guarantees java lovers will never again have to sacrifice quality for convenience. Simply crank the machine to until it has 16 bars of power, add hot water from a kettle or a thermo insulated bottle, then put in an E.S.E. pod or ground espresso. Push the button, and within seconds you'll have great-tasting espresso with a fine and smooth créma. Normally $129, on sale here for $89.99.
Keep Reading for more green tech gift ideas! 
LightCap 200 – Water Bottle Lantern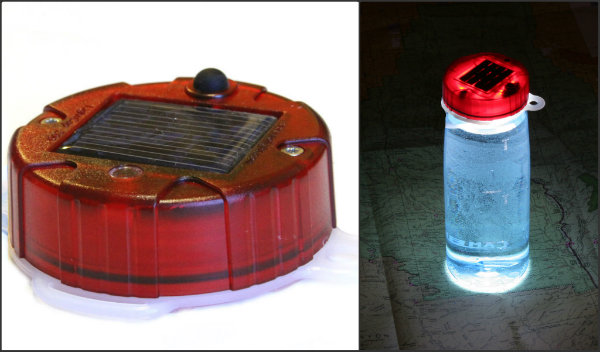 Thanks to Hurricane Sandy, many people in the U.S. are reevaluating their level of emergency preparedness. When a disaster strikes (or your flash light runs out of batteries in the middle of the woods) it's always good to have an off-grid alternative. Perfect for everyone from camping enthusiasts to doomsday preppers, the SolLight LightCap 200 is a small, lightweight cap that fits on any 'standard' water bottle with 2″ wide mouth, instantly transforming it into a solar-powered lantern. Available in multiple colors, from $24.99.
EcoXPower Bike Light/Charger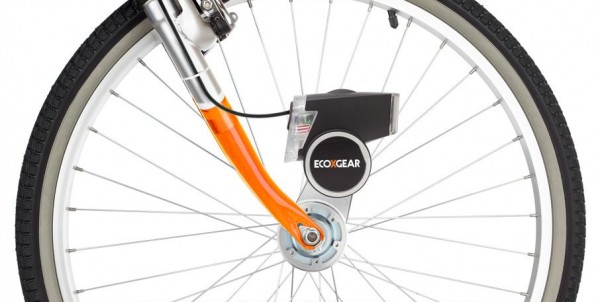 Using kinetic energy generated by the movement of your front wheel, the EcoXPower bike dynamo creates enough electricity to power the rear and front LED lights, with some juice left over to charge your mobile device en route. According to the company, the case will accommodate an iPhone, Android, Windows and Blackberry smartphones, MP3 devices and the majority of GPS models. Available for $99.99.
WaterPebble Shower Conservation Tool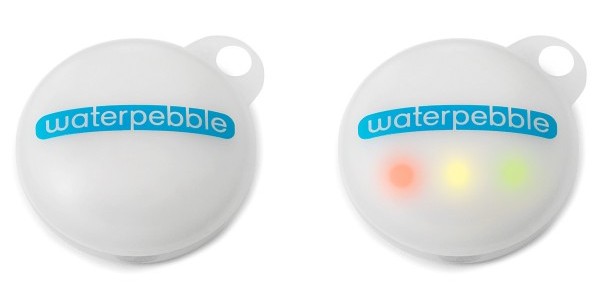 Did you know a 10 minute shower sends between 25 and 70 gallons of water down the drain? If you tend to lose track of time while shampooing, the Water Pebble can help. This palm-sized gadget takes the guesswork out of water conservation by tracking how much water you use in your shower. Once programmed, it signals a yellow light at your half-shower mark and flashes red when it's time to turn off the faucet. The real genus is that over time, it bumps up the suggested stop time, training you to use less water. Available for $10.
GrowBottle Upcycled Hydroponic Garden Kits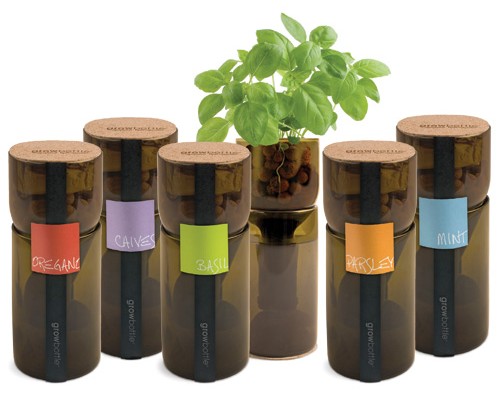 Perfect for someone who would like to have a garden, but might not have the space, the GrowBottle is a tiny hydroponic herb growing kit. GrowBottles are made from reclaimed wine bottles that allow for maximum sunlight and measure only 8 inches high and 3 inches in diameter. Each kit comes with clay pebbles, plant food, a cork coaster, a wool wick, seeds and instructions. Choose from basil, oregano, chive, mint or parsley. Available for $35.