As New Year's revelers count down the final seconds of 2011, they might not realize it, but they will be taking part in welcoming an energy-efficient 2012 in all its LED glory. The famed New Year's Eve Ball has been transformed once again with lighting models that can last about 30,000 hours and use just 22 watts of electricity.
The upgrade means an 88 percent reduction in energy use and 573 tons less of carbon dioxide from the ball's previous lighting source. The Ball is lit by 32,256 Philips Luxeon Rebel LEDs, each of which can be digitally controlled to create extraordinary effects.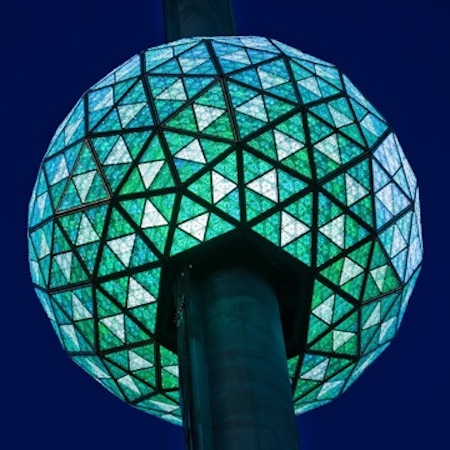 The best part is, it takes only as much energy per hour to operate as two home ovens. So happy energy-efficient New Year to all! Here are a few fun factoids to impress your fellow New Year companions with while your waiting for the Ball to drop:
The Ball weights a whopping 11,875 pounds and measures 12 feet in diameter.
The Ball was built to withstand high winds, temperature fluctuations and shines 400 feet above Times Square year round.
To get you warmed up for the countdown, here's some video from the 2011 Ball: