Green building is a growing trend and even home insurance companies are hopping on the bandwagon. But it's not always easy to figure out which ones offer the best benefits to green homeowners or how their coverage stacks up to the rest of the industry. That's why we put together this guide to the best green home insurance companies.
We focused on large, national insurance companies with strong financial strength ratings to ensure that they'd be able to pay out homeowners claims when necessary. We considered everything they offered, including coverage options, discounts, and customer service, but we focused particularly on the discounts, incentives and corporate practices that  green homeowners would love.
Travelers stood out to us because it offered both discounts and coverage for green homes as well as affordable prices to all homeowners. But depending on what you're looking for in a home insurer, one of our other top picks might suit you better.
The 5 Best Home Insurance Companies
---
Best Homeowners Insurance Company Reviews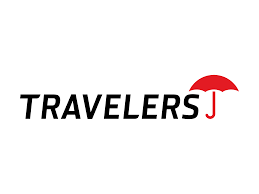 Travelers – Best Green Home Insurance Overall
Travelers was the clear frontrunner because it is one of the only major home insurance company to offer green home rebuilding coverage as well as green home discounts. Its optional green home coverage gives you extra money to rebuild or repair your home with green building materials following a claim. You don't need to have a green home already in order to add this optional coverage to your policy. If you're interested in going green at some point, you can pay to add this optional coverage to your policy so that if the need for a repair arises, you can do so in an eco-friendly way.
Its green home discount enables you to save up to 5% on your homeowners insurance policy if your home is certified by the Leadership Energy and Environmental Design (LEED) organization. You can also pair this discount with other more standard discounts, like multi-policy, home buyer, claim-free, and protective device discounts to save even more on your insurance.
If Travelers has one downside, it's that it doesn't stand out in terms of customer satisfaction. In the latest J.D. Power survey, it fared poorly in the policy offerings and billing process categories, though customers gave it decent ratings for price, customer service, and claims satisfaction, so this shouldn't worry you too much. It's easy to review its policy offerings online before you buy so you can decide whether Travelers is a good match for you.
---

Farmers – Best Green Home Insurance Discounts
Farmers was a close second to Travelers, but it missed out on the top spot because its Eco-Rebuild coverage is capped at $25,000. Depending on the size and cost of your home and what types of green repairs or upgrades you'd like to do, $25,000 may not go as far as you'd hoped. Still, few insurance companies offer green rebuilding coverage at all, so this is not to be overlooked. Anyone can add this optional coverage to their Farmers homeowners insurance policy and put it toward green building materials or appliances in the event of a claim.
What really sets Farmers apart from the other green home insurers on this list is its broader range of criteria for its green home discount. While many other insurers require homes to be LEED-certified, Farmers will also accept homes that are ENERGY STAR or Environmental Protection Agency (EPA) certified green homes. No other home insurance company on this list offers these discounts, so Farmers is definitely worth considering if your home has one of these alternative certifications.
As far as its general home insurance coverage and service goes, Farmers offers all the major coverage options and discounts you'd expect, including multi-policy, protective device, and new home discounts. It fared reasonably well in the latest J.D. Power survey, so it's also worth getting a quote if customer satisfaction is a high priority for you when choosing a home insurer.
---

Allstate – Best Green Home Insurance for Flexible Policies
Allstate currently doesn't reward home insurance customers who have made the decision to go green, but it does respect that this is becoming important to an increasing number of consumers. That's why it offers optional green improvement reimbursement coverage which covers the additional cost of repairing or replacing damaged covered items with more energy-efficient versions.
This is just part of Allstate's comprehensive suite of optional coverages that has helped it become one of the largest and most flexible home insurers on the market. In addition to green home coverage, it also offers rare options like identity theft restoration, electronic data recovery, sports equipment, musical instruments, and yard and garden coverage. It also offers a host of discounts to help you save and unique add-ons like its Deductible Rewards, Claim-Free Rewards and Claim RateGuard programs. Over time, this can help you save even more on your home insurance policy.
In terms of customer satisfaction, Allstate fell in the middle of the pack on the latest J.D. Power survey, both in terms of overall satisfaction and claims satisfaction. But it received the highest ratings of all the homeowners insurance companies to offer green home coverage or discounts. Allstate is also one of the largest insurers in the nation, and you usually don't get to that point if you treat your customers poorly, so customer service shouldn't be a significant concern for most shoppers.
---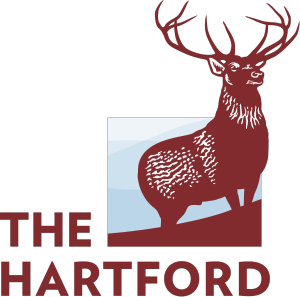 The Hartford – Best Green Home Insurance for Seniors
The Hartford offers insurance to homeowners of all ages, but it's best-known among seniors because it offers the best rates to this age group. AARP members who choose The Hartford are also guaranteed lifetime insurability, which is a perk that no other insurance company on this list offers. Despite being a home insurance company that caters to older adults, The Hartford remains hip to the changing times, including the new green building movement.
It offers an optional green rebuilding coverage that increases your policy limit up to 10% so you can rebuild or replace damaged items using eco-friendly materials. This coverage is available to all homeowners, regardless of whether you're living in a green home right now. As long as you have the policy endorsement, The Hartford will give you the extra money to make green home repairs or upgrades following a claim.
The Hartford also stands out for other unique coverage options, like a disappearing property deductible and equipment breakdown coverage. But curiously, it skimps on discounts and doesn't offer owners of green homes any price break. Its customer satisfaction was also noted to be average in the latest J.D. Power survey, but this is pretty common among home insurers.
---

American Family – Best Corporate Green Initiatives
American Family does offer discounts for using smart devices in your home that may improve its energy efficiency, like a smart thermostat, smart lights, or a smart outlet. While these discounts are pretty unique in the home insurance industry, they weren't what earned American Family a place on this list. Of all the home insurance companies promoting green living, American Family was the only one that actually walked the walk.
Several of the company's buildings are LEED-certified and the company employs nearly 5,000 solar panels to reduce its electricity usage. It's also implemented a new water cooling system, which saves the company 1.5 million gallons of water per year, and it's preserved 22 acres of natural land to date with a plan to add 10 more in the near future. American Family also has strong recycling and employee education programs. Eco-friendly initiatives will only work when they become widespread, so it's nice to see American Family doing its part. If this is important to you, consider moving it up on your list.
Unfortunately, Amfam doesn't offer any green rebuilding coverage at the moment, but its home insurance coverage options and discounts are otherwise well-rounded. There are plenty of optional coverages available so you can build a flexible policy that suits your household and your budget. American Family's customer satisfaction ratings were about on par with Allstate's and Farmers' so customers shouldn't have to worry about encountering too many issues if they need to file a claim.
---
Breaking Down Eco-Friendly Home Insurance
The green building industry is strong and growing and more and more insurance companies are recognizing it, but many homeowners are still confused as to what constitutes a green home or how they can cash in on their commitment to environmental sustainability. Here are a few things you should know about green home insurance coverage and discounts.
Your home will probably need to be LEED-certified to take advantage of green home discounts.
While you might consider your home green because it has energy-efficient appliances and low-flow toilets, insurance companies typically have more stringent definitions. Only homes that are LEED-certified usually qualify for discounts, but this can vary by insurer.
The LEED certification process is a long and complex process that ensures that every aspect of your home, including its electrical, water and HVAC systems, are green. It usually requires hiring a LEED consultant and then you must pay for a reviewer to come to the home several times during the construction process to verify that you're building the home in an energy-efficient way. If you're remodeling an existing home, you'll basically have to gut everything and start from scratch. You also have to pay a registration and a certification fee to complete the process.
There are different categories of LEED certifications depending on how many points your home earns during its inspections. Typically, you only have to meet the minimum certification requirements in order to qualify for a home insurance discount. It takes a patient and dedicated person to go through the whole process, but in the end, you'll be rewarded with a more energy-efficient home and discounts on your home insurance.
Some insurance companies offer green rebuilding coverage.
No home insurer currently offers green rebuilding coverage as part of their standard policy, but some, including a few of the companies listed above, offer it as an optional coverage. You must pay extra to add this to your policy, but it could be worth it if you hope to upgrade to a more energy-efficient home over time or if you already have a green home and you'd like to protect your investment.
These insurance companies will pay homeowners with this optional coverage extra if they use eco-friendly building materials, recycle old home materials instead of sending them to a landfill, or replace old appliances with newer, more energy-efficient models.
Your insurer may limit how much extra it will give you for green building upgrades. This could be a dollar amount or a percentage of your home's value. If you're unsure how much protection it offers or what things do and don't count toward green rebuilding coverage, reach out to the insurer before you purchase a policy to ask.
Coverage for alternative energy sources is rare, but it does exist.
Though not that common, some home insurers are now beginning to offer special coverage for homeowners with solar, wind or geothermal power. This not only covers the cost to fix these energy sources if they're damaged in a covered event, it also covers the cost of temporarily purchasing electricity from another source. If you typically produce enough energy on your own to receive checks from your local power company, your home insurer might also cover your lost income during the time you're without your alternative energy sources.
Check with your insurer to see if this is covered under its green rebuilding coverage if you're interested in this. As alternative energy becomes more mainstream, we will most likely see more and more companies offering this coverage to individuals that want it, but for now, you'll have to do a little research on your own to find a company that offers this in your area.
The Bottom Line
Green homes are great for the environment and for your wallet over the long-term, but insuring them can be more challenging than insuring a standard home. Not all of the best home insurance companies are perfect for your home. If you own a green home or you're considering making energy-efficient upgrades to your home in the future, we recommend choosing one of the green home insurance companies above. Travelers is a great place to begin your search due to its green home discounts and rebuilding coverage, but explore all the options on our list to find the one that best suits you.