EarthTechling has featured dozens of breathtaking living walls, green roofs, and vertical gardens. This living landscaping helps turn unsightly buildings into works of art while also cleaning the air and reducing surface flooding. But at the end of the day, most of these installations are still, well, decorative. Not so with the Pasona Urban Farm in Tokyo.
Created by Kono Designs, this 43,000 square foot garden, grows up, down, and across the nine story high, 215,000 square foot corporate office building that houses Japanese recruitment company, Pasona Group. The vertical garden boasts 200 species of plants, but they're not the normal vines and ferns. Kono's design includes fruits, vegetables and rice that are harvested, prepared and served at the cafeterias within the building. According to the designer, it is the largest and most direct farm-to-table of its kind ever realized inside an office building in Japan.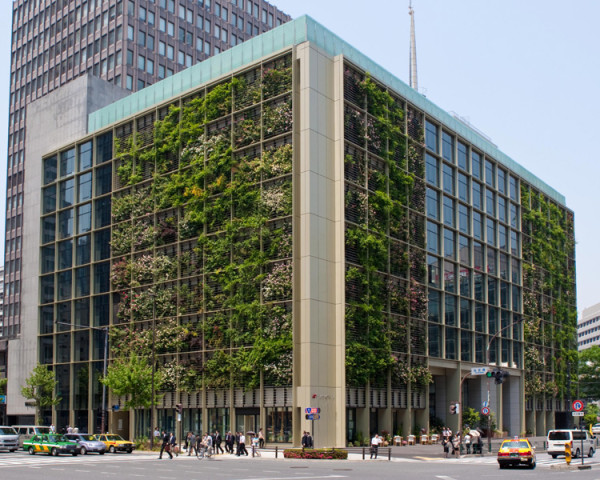 Infusing a boring old office building with living plants that grow over, around, and through the architecture was no easy feat. The renovation required a double skinned green facade, new offices, a revamped auditorium, cafeterias, a rooftop garden and most notably, urban farming facilities integrated within the building.
The idea was not to use plants as an accent piece or decoration, but to find a way for the people, building, and garden to co-exist in a way that was symbiotic. The result is an indoor environment that's unlike anything we've ever seen.
"…Tomato vines are suspended above conference tables, lemon and passion fruit trees are used as partitions for meeting spaces, salad leaves are grown inside seminar rooms and bean sprouts are grown under benches," explains the designer. "The main lobby also features a rice paddy and a broccoli field."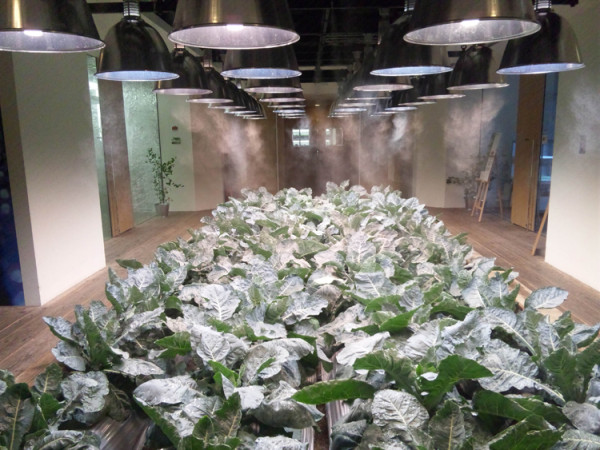 The plants are kept healthy via HEFL, fluorescent and LED lamps and state of the art automatic irrigation system. The building is also equipped with an intelligent climate control system that monitors humidity, temperature and breeze so that the human inhabitants are comfortable during business hours, and the plants are comfortable overnight.
"My client has a larger vision to help create new farmers in urban areas of Japan and a renewed interest in that lifestyle," principal designer Yoshimi Kono told Dezeen. "One way to encourage this is to not just tell urban communities about farms and plants, but to actively engage with them through both a visual intervention in their busy lifestyle and educational programs focusing on farming methods and practices that are common in Japan," he added.
More stunning pictures of Pasona Urban Farm here.