That recent report from Environment America Research & Policy Center, the one called "Lighting the Way: What We Can Learn from America's Top 12 Solar States," might need an update. Colorado is listed among the states with "strong policies that are enabling increasing numbers of homeowners, business, communities and utilities to go solar," but advocates now say that status could be threatened as the state's largest electricity provider pushes for net-metering changes that would make it less attractive for customers to generate their own power.
A proposal by Xcel appears to be of a piece with regulatory changes being sought around the nation by power companies increasingly fearful of the disruptive power of distributed solar. Battles have been battle waged in California, where utilities have sought to temper net metering and community solar, and in San Antonio, where CPS Energy's controversial plan to slash the value of the credit for solar produced from rooftop installations raised hackles and was pushed back a year.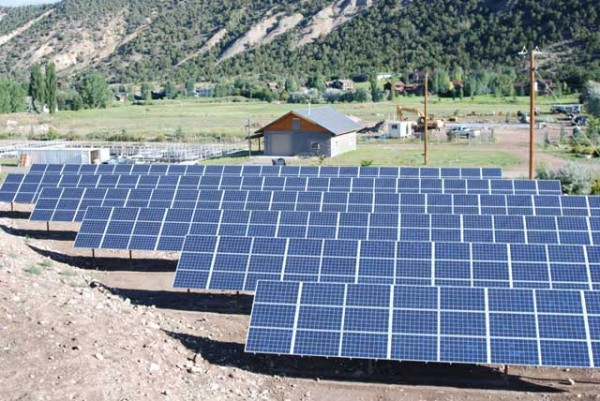 Xcel's proposal, part of a state-required Renewable Energy Standard Compliance Plan for 2014, does what most of these assaults on distributed solar do, according to the solar folks: It devalues the grid benefit of energy produced on rooftop systems.
"The utility is using a contested study that has not undergone public or commission review to make its case against the successful solar policy," a coaltion of groups said in a statement. "The Xcel study and subsequent proposal do not fairly value the many benefits that rooftop solar delivers to Colorado."
Xcel said it would add 42.5 megawatts of new solar generation in 2014, including 24 MW of onsite small solar and 6.5 MW of community solar through its Solar Rewards program. Oddly, the company said it "does not propose to change the amount of money paid to solar customers," but then seemed to argue precisely for that:
Xcel Energy believes the value of the net metering incentive is not clearly identified. Solar generation does allow the utility to avoid the cost of fuel, some future generating plant needs and some system energy losses, but other costs related to distribution, transmission and generation capacity are not avoided so they ultimately are paid for by other Xcel Energy customers in Colorado.
One member of the coalition fighting Xcel on this issue, Vote Solar, allowed that net-metering reform was "a conversation that should happen," but called Xcel's play here nothing more than "an attempt to make rooftop solar less attractive to Coloradans, thus slowing down the adoption rate of this clean, local, distributed and importantly customer controlled energy resource."