Spring is in the air and that means vacation season is just around the corner. Whether you're planning a staycation in your own city or a trip to a place you've never been, there are more opportunities than ever to choose an eco-friendly destination.
We're all pretty familiar with the recycling bins in a guest room or a "please conserve water" signs in the bathroom, but these days, commercial hotels are doing even more to conserve energy and resources. As travelers become more conscious of their carbon footprints, many are seeking out low-impact lodging. Hotels across America have risen to the occasion, choosing building materials, decor, and technologies that make guests comfortable while using natural resources more wisely.
Want to avoid eco-guilt while relaxing at a luxurious hotel? Here are the top 10 eco-friendly hotels in the U.S., as chosen by a recent Hotels.com survey.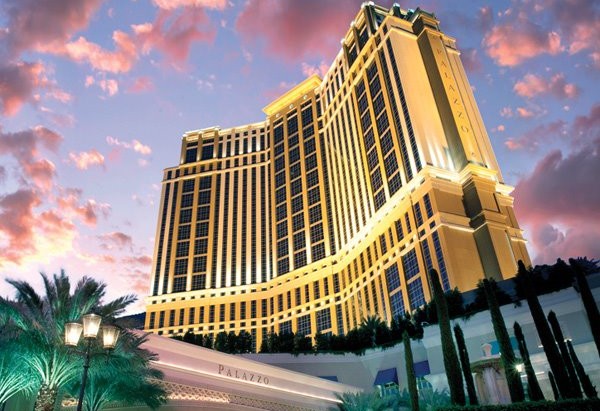 1. Las Vegas: The Palazzo Resort Hotel & Casino
At the time of its building, the Palazzo was the largest is LEED Silver-certified building in the nation. It is designed to reuse waste energy, reduce environmental impact and, in some sections, operate as self-sustaining. Unlike many Las Vegas hotels, smoking is prohibited in all but a small portion of the building.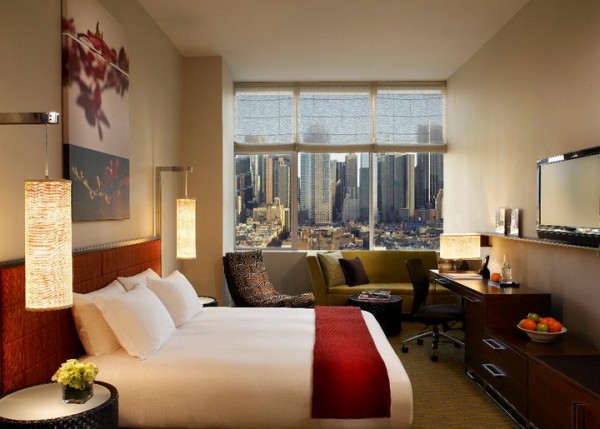 2. New York City: ink48 hotel
ink48 hotel not only offers eco-conscious amenities but also engrains green living into its business practices and staff mindsets through its EarthCare program. Program members frequently brainstorm new ways to care for the planet by applying simple practices, such as printing collateral with soy-based inks and implementing water-efficient products in each of the rooms.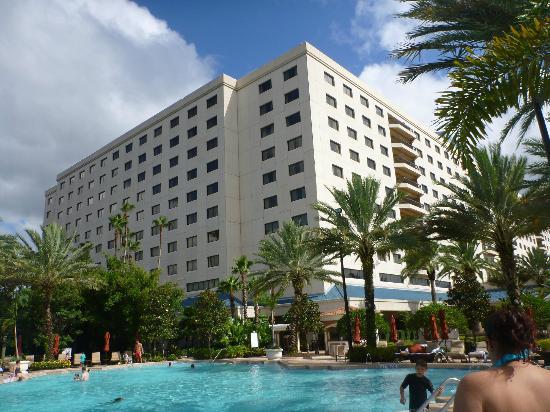 3. Orlando: Renaissance Orlando at SeaWorld
Roll up at the Renaissance Orlando at SeaWorld in a hybrid vehicle and receive complimentary valet parking. This hotel also utilizes motion sensors and timed light switches in offices and storage rooms, and serves organic foods whenever possible.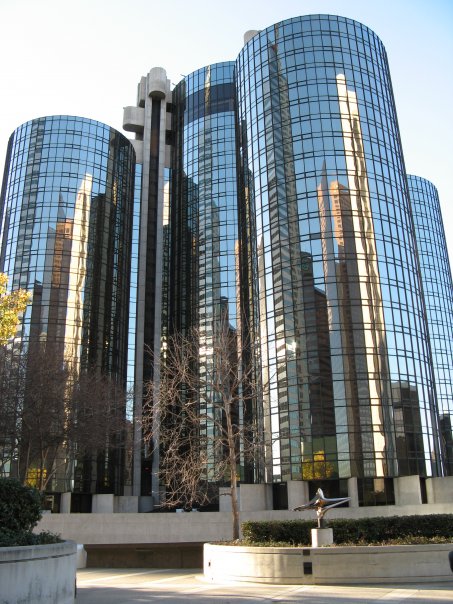 4. Los Angeles: The Westin Bonaventure
This was LA's first hotel to reach the environmental standards set by Green Seal, going to great lengths to create the ultimate urban oasis and be its own "city within a city." The hotel utilizes biodegradable washing and laundry detergent, participates in composting, and collaborates with environmentally responsible vendors, among many other eco-friendly practices.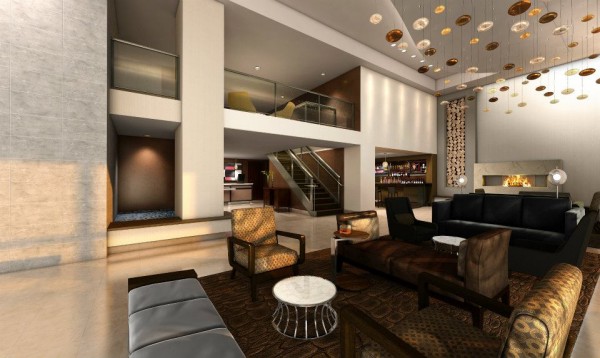 5. Chicago: Hotel Felix Chicago
Chicago may be number 5 on the HPI Top Domestic Cities list, but it is number one in the green hotel initiative. As the first hotel in Chicago with a Silver LEED certification, The Hotel Felix epitomizes these sustainable values. Even the artwork at this hotel is sustainable by using found and reclaimed materials like the sculpture, "Loren the Doorman," which consists of pipes, a bucket, a drill bit and an umbrella stand.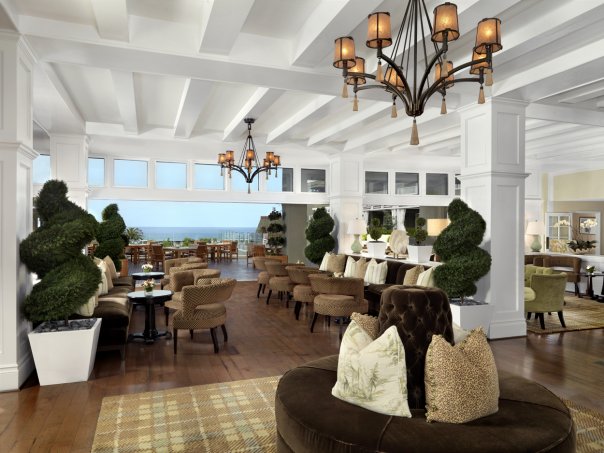 6. San Diego: L'Auberge Del Mar
The luxury villa calls its sustainable initiatives "Destination Earth". It all began in its food and beverage department with free range meats and organic produce. Now, the eco-friendly program elements include decreasing energy and water usage, reducing waste, increasing recycling and composting, and purchasing local and organic food and beverages when possible.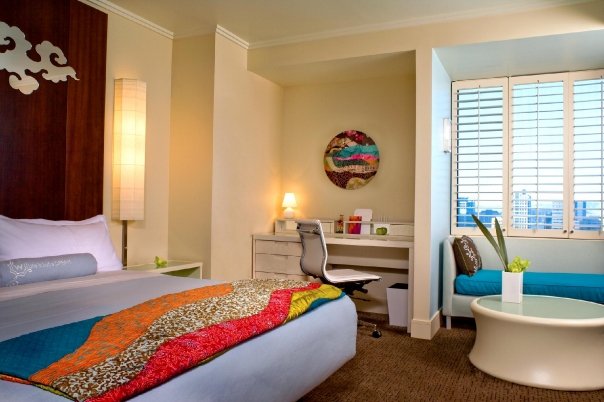 7. San Francisco: W Hotel San Francisco
At the San Francisco W Hotel outpost, guests are encouraged to "stay green, glamorous and global," a phrase that portrays the need for sustainable practices without sacrificing valuable relaxation time. Over 50 percent of room lighting and 90 percent of back of house lighting are energy efficient (CFL's, LEDs, motion sensors, etc.) The hotel's HVAC cooling towers have been replaced with energy efficient models, saving 300KWH/year. And it is one of seven hotels in North America with a Silver LEED-EB certification.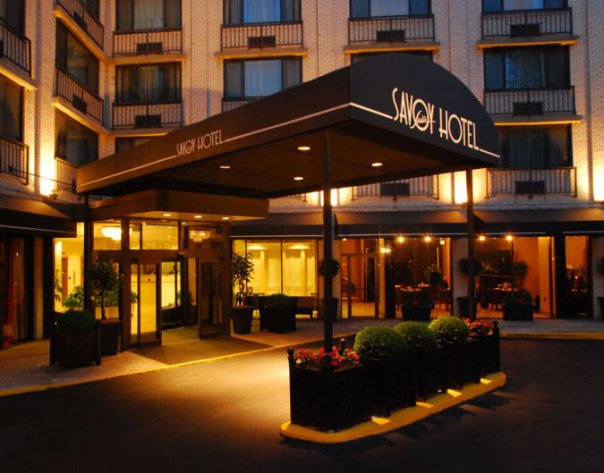 8. Washington, D.C.: Savoy Suites Hotel
The boutique hotel in the heart of Georgetown kick-started its eco-friendly hotel initiative in 2006 with employee and guest awareness campaigns and a recycling program. Today, the property has expanded its green campaign by instituting 100 percent green cleaning products and detergents, 100 percent eco-friendly bath amenities for guests, and wind power through a partnership with World Energy Solution, Inc.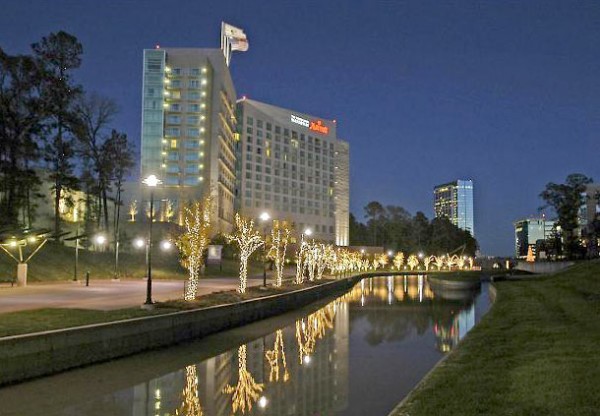 9. Houston: The Woodlands Waterway Marriott Hotel & Convention Center
Hotel grounds and the golf course are naturally landscaped with native plants, trees and shrubs. The land surrounding the property remains in its naturally forested state, requiring no fertilization or watering. The hotel also recycles extensively and kitchen grease is collected and used for making biofuel.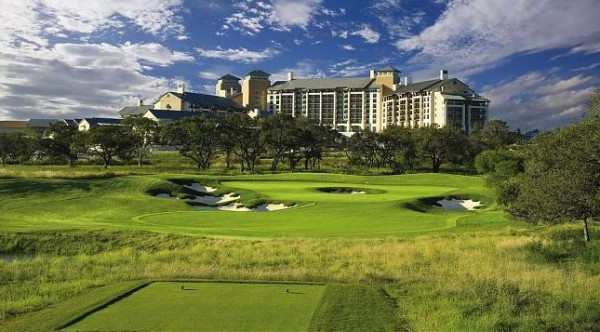 10. San Antonio: JW Marriott San Antonio Hill Country Resort & Spa
This luxury resort in scenic Texas Hill Country receives approximately 70 percent of its power through Windtricity, the city of San Antonio's green energy program. The fountains on-site use recycled water and the two championship golf courses adjoined to the property conserve precious water in this arid region.