At night, the new 60-story Zhengzhou Greenland Plaza tower may seem like an energy hog, lit up like a blazing beacon over the Henan Province countryside. But much of that luminescence comes from a network of sun-catching panels that cover its surface to direct natural daylight into the interior to reduce energy costs.
Now the tallest building in the industrial city of Zhengzhou, China, the Greenland Plaza tower is now the focal point of a new 45-square-mile mixed-use business district called Zhengdong New Town, which will include offices, hotels, retail shops, parks, a new artificial lake and residential space to house 1.5 million people.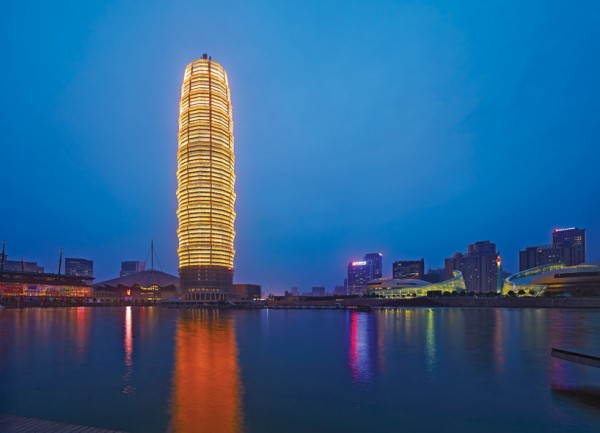 Designed by Skidmore, Owings & Merrill (SOM), the circular skyscraper is sheathed in a grid of horizontal aluminum slats that bend slightly outward from the curtain wall glass skin. These panels are precisely angled to bounce the maximum amount of sunlight into the building so that, even on cloudy days, workers and guests will hardly need to use electric lighting.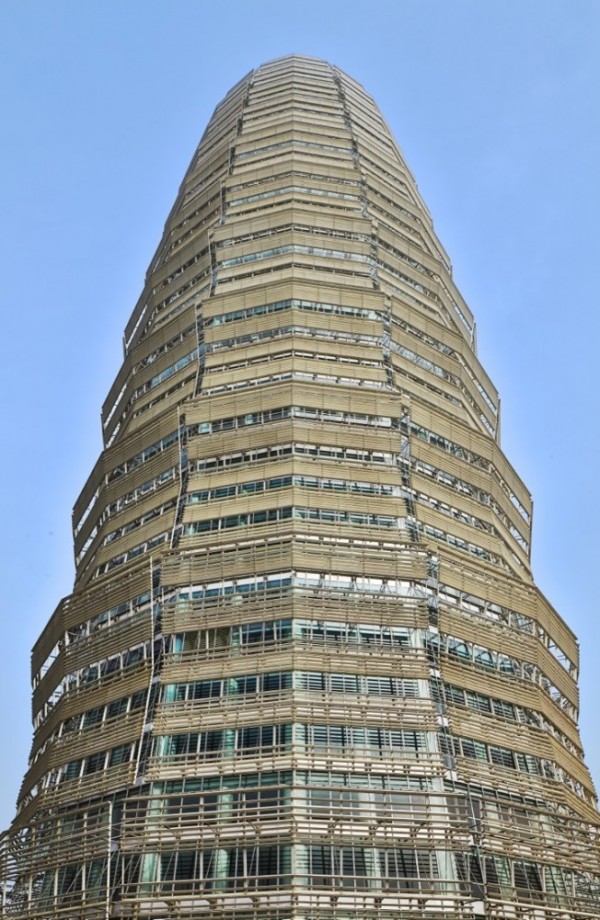 When viewed from below, the reflective panels obscure most of the windows, yet they are positioned to provide sweeping views for people inside the building, as well as shade from direct sunlight to reduce excessive solar gain. This arrangement creates the impression of a uniform reflective façade seen from ground level, providing a dramatic glowing effect at night when the panels are lit from below.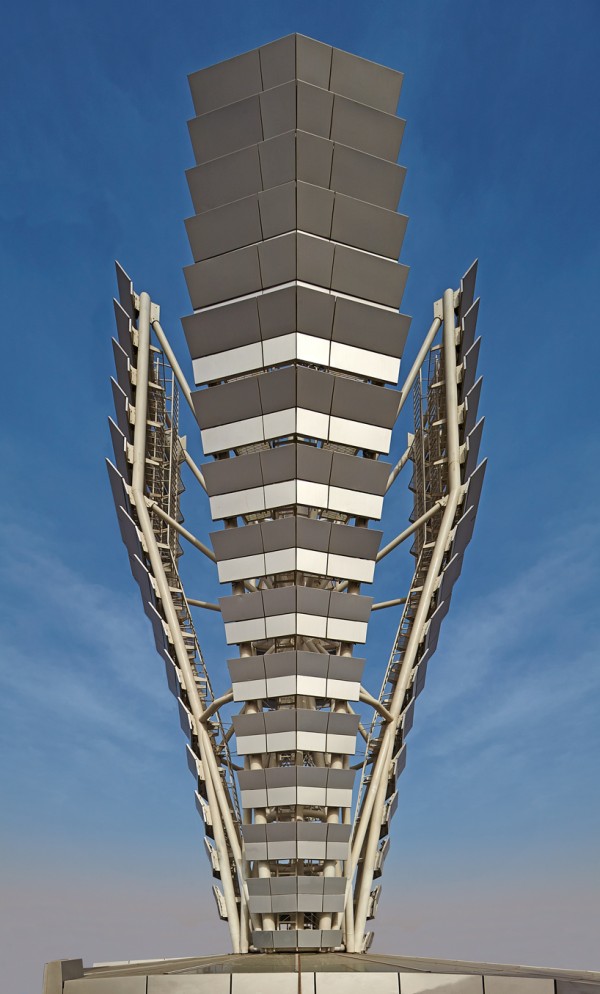 On the roof, the feathery structure isn't the usual vanity spire seen on most buildings to set height records — this mast actually has a function. A series of reflective aluminum panels called a heliostat will direct sunlight down through a glass roof into a central atrium that runs the entire length of the 920-foot tower, providing additional natural light.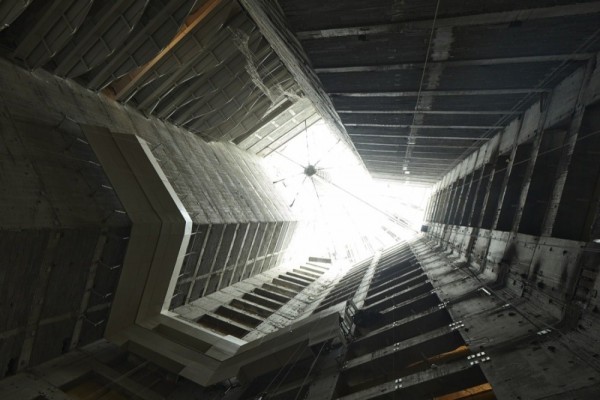 Computer-controlled sensors throughout the structure will regulate light levels in the atrium and activate electric lights on dimmer switches to ensure proper illumination throughout the day and evening, enabling the atrium to consume less energy and generate less heat annually, SOM says.
Most of the lower floors of the 2.5 million-square-foot tower are set aside for mixed retail and commercial office space while the gently tapered upper floors are reserved for the five-star, 453-room New Zhengzhou Hotel, which will include a revolving restaurant on the top floor.