Green building is expected to reach new heights in San Diego with the completion of the planned La Jolla Commons II office tower, one of the largest net-zero office buildings in the United States. Hines, the real estate firm behind the project, says the tower will become carbon-neutral through a combination of directed biogas and fuel cell technology that will produce more electricity than the building consumes.
The 13-story, 415,000-square-foot tower began construction in April and is now scheduled for completion in mid-2014. Hines says the building will be fully leased by a single tenant, brokerage firm LPL Financial. Other green features in the building design include an under-floor air circulation system and a glass curtain wall façade that will let in ample daylight.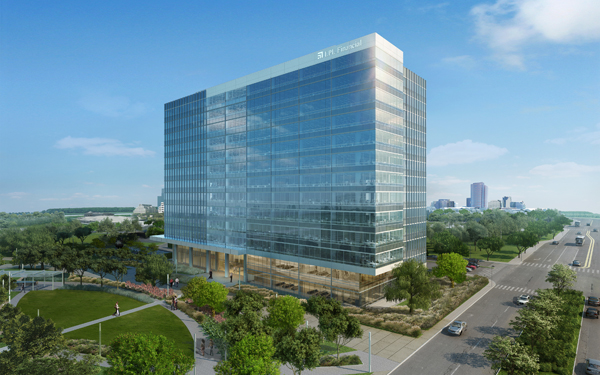 The fuel cells, created by Bloom Energy, convert methane into electricity via a non-combustive process. Once installed, the units are expected to generate approximately 5 million KWh of electricity annually, which is roughly enough to power 1,000 homes. Excess electricity generated by the fuel cells will be sold back to the San Diego-area power grid.
Hines says the methane to be used in the system for the system will be secured from carbon-neutral sources, such as landfills and wastewater plants, and placed into the national natural gas pipeline system. This system will contribute to California's ambitious goal of deriving a third of its electricity from renewable sources by 2020.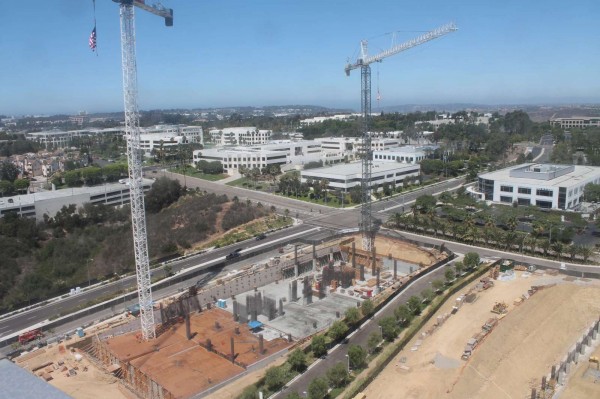 Gary Holtzer, Hines' global sustainability officer, said his company has plans to expand the use of these green building techniques in other properties. "Our net-zero project at La Jolla Commons gives us a great foundation for furthering the use of carbon-neutral technologies and fuels," Holtzer says. "Our next step is to adapt what we have learned and apply it to an existing urban property in a less temperate environment. We believe that through this ongoing investment in sustainable R&D, we will lead the industry forward."
The La Jolla Commons II tower will be adjacent to its companion building, La Jolla Commons Tower I. Completed in 2008, the first tower is LEED-CS Gold certified for its many environmental attributes, including a 50 percent reduction in CO2 emissions (compared to conventional buildings), an 87 percent reduction in water use, drought tolerate landscaping, low-VOC paint, sustainably sourced wood, 34 percent recycled content in building materials and clean air filtering systems.