If you thought China's solar manufacturing boom was bringing pain only to companies in the U.S. and Europe – both of which are hounding the Chinese industry for allegedly unfair trade practices – think again. No less than China-based Suntech Power Holdings, the biggest panel maker in the world, is on the ropes.
China Daily reported late last week that the government in the city of Wuxi, where Suntech is headquartered, is fronting the company $31.7 million. The emergency funding came after the local government there "carried out a series of measures, including granting subsidies and loans, to help solar companies in the area," the state-controlled news organization reported.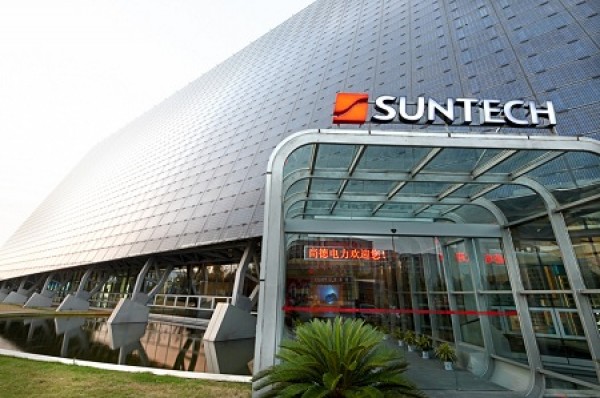 Suntech two weeks ago revealed it had been notified by the New York Stock Exchange that it was in danger of being delisted after its share price fell to an average price of less than $1 over a consecutive 30-day trading period. (The company's stock hit a 2012 high of $4.18 in February.)
And earlier in September, Suntech announced a restructuring, laying off 1,500 people and temporarily closing part of its production in Wuxi to reduce capacity.
With that announcement, Suntech said global oversupply – as well as a big U.S. antidumping duty and an EU investigation – were forcing it to "right-size our production capacity and continue to optimize our organization."
According to Reuters, Suntech isn't the only Chinese company getting aid from local governments, many of which, as the China Daily story noted, had invested heavily in solar manufacturers and now are facing the prospect of seeing thousands of workers out of jobs.
China – led by the likes of Suntech, Yingli Green Energy and Trina Solar — has grabbed 80 percent of a European market worth around $26.5 billion. And yet all of those companies have seen their shares fall dramatically as solar prices have plummeted and once stratospheric growth rates have moderated.
One way China is hoping to get through this very rough patch is by boosting its own deployment of solar power, after several years of focusing mainly on exporting to Europe and the United States. The hope is that provincial governments can spur big increases in solar deployment. Xinhua reported just last week that Beijing had asked provincial leaders to "make plans for establishing distributed photovoltaic generation demonstration centers as part of efforts to boost the domestic solar industry amid mounting trade frictions with the United States and the European Union."