Who's ready for a brand new, super expensive electric supercar? After all, Tesla no longer manufactures the Roadster and the Fisker Karma, to be fair, is more of a luxury sedan than a genuine high torque, high horsepower asphalt eating beast.
Stepping into that breach is the recently unveiled Evelio K1, manufactured by Evelio, a small, British-based automotive manufacturer. The K1 is based upon the gasoline engine Attack K1 built by Slovakian based K1 Engineering.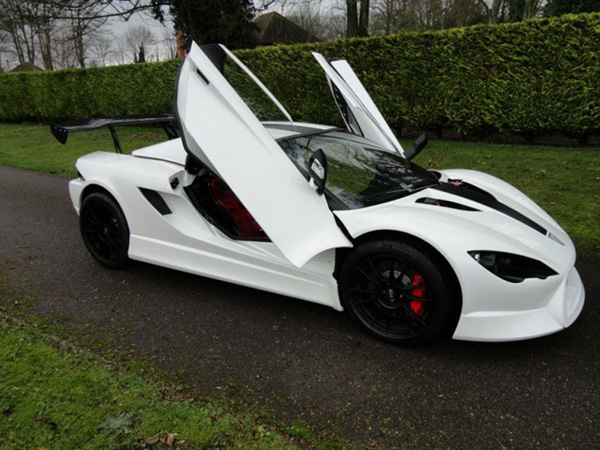 For the electric version of the K1, Evelio chose to stick with the original lightweight tubular steel frame, fiberglass body and aluminum components, all with an eye toward keeping the weight of the K1 down.
The K1, which is also being marketed as the first all-electric car specially designed for drift racing, is powered by a lithium-iron (as opposed to the more common lithium-ion) battery. The advantage of this battery technology is that charge time is said to be dramatically reduced. Evelio believes that K1 can can take an 80 percent charge from a powerful 30 amp charger in about 20 minutes.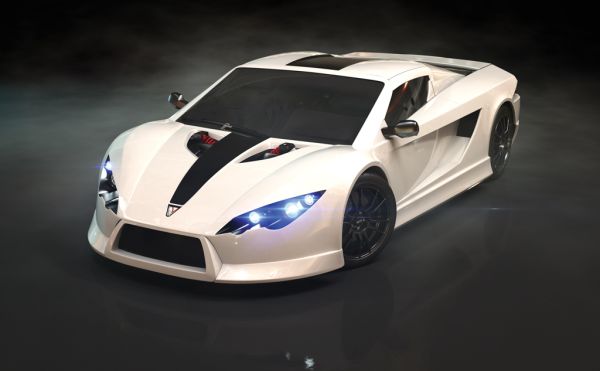 In drift racing, drivers throw their cars hard into corners and oversteer, causing the rear wheels to loose traction and allowing the cars to slide through turns. In drift racing two things are critical: having a car with rear wheel drive and having a rear-wheel drive cars with plenty of torque to spin those wheels. By the looks of it, the K1 has plenty of torque, plenty of power and plenty of speed.
The K1's powertrain can generate about 225 horsepower which is good enough to generate about 162 ft-lb of torque and a limited top speed of about 95 miles per hour. However, that ain't all. Evelio says that by stepping up the power, the car has the potential to generate up to 335 horses. That makes the car capable of hitting the 170 mile per hour mark and going from zero to 60 in a whiplash-inducing 3.2 seconds.
The K1, with it's angular lines and aggressive posture exudes speed and power. The rear spoiler, up-swooping scissor doors and high-end accessories might lead one to conclude that the K1 is an energy eater, but at 150 miles per charge, the car looks to have excellent range. There's no word on cost or availability at this point.