Daimler's car2go electric car rental service is celebrating 100 days of service in San Diego with the announcement that more than 6,000 people have registered as members. The company had revealed its plans to set up operations in San Diego last summer, aiming to have the service operating by the end of 2011.
As a subsidiary of Daimler, car2go provides its parent company's all-electric smart fortwo vehicle to customers who need to make short trips around the city. Since the location's opening in November 2011, users of the service have made more than 25,000 trips around San Diego, the company said.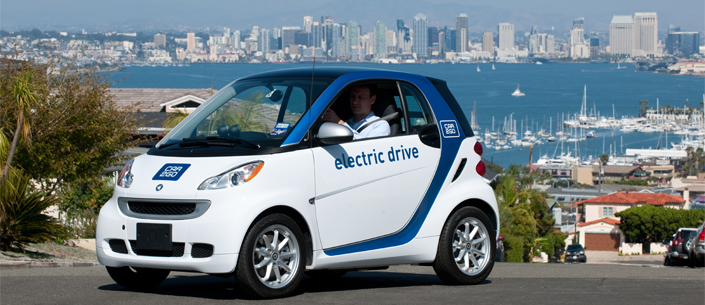 According to car2go, the average distance traveled by its customers is between five and 10 miles, and that users only use the vehicle for 15 to 30 minutes. At launch, the San Diego location was seeing around 500 rentals per week; now, the company says, over 3,500 trips are logged on average.
There are a handful of car2go locations in the United States today, including Portland, Ore.; Washington, D.C.; and Austin, Texas, where the company started a pilot program that eventually blossomed into a full-fledged location serving more than 20,000 registered members.
"For the first time in the history of North America, an entire city has been given access to a large network of electric vehicles that they can share, collaboratively," Nicholas Cole, president and CEO of car2go North America, said in a statement. "As thousands of residents of San Diego embrace car2go and the electric vehicle driving movement, they are setting an outstanding example in emissions-free urban mobility for the rest of the world."
But with a giant corporation backing its plans, car2go isn't limited only to the United States; it has locations across Germany and in Amsterdam, where, like San Diego, customers have the option of renting one of 300 electric cars for short-term use.
A one-time $35 fee is required to sign-up for car2go, but there is no annual fee for the service, and customers can reserver a vehicle 24 hours in advance or simply get a car on-the-fly. The service also provides a smartphone app, and perhaps best of all, not have to worry about charing or returning the rental to a central location.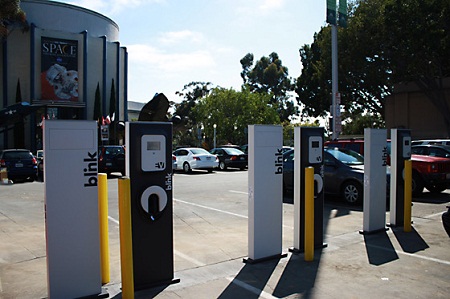 That car2go came to San Diego, and seems to be flourishing there, isn't a big surprise. The city has become a big player in the clean-energy movement in recent years. It has more solar installations and more installed solar capacity than any city in California, according to a recent report.
In addition, working with GE, UC San Diego, CleanTech San Diego and San Diego Gas & Electric (SDG&E), the city formed a collaborative called Smart City San Diego that hopes to create and implement a wide range of initiatives designed to improve the region's energy independence while reducing its greenhouse gas emissions and asserting San Diego as a national clean energy leader. A key aspect of the group's efforts has been the development of an electric vehicle infrastructure of charging stations.