What's the definition of a smart city? According to San Diego, it's one that promotes sustainability and the growth of green jobs, as per the city's Smart City San Diego collaborative.
This group, formed in January 2011, is made up of city of San Diego, GE, UC San Diego, CleanTech San Diego and San Diego Gas & Electric (SDG&E), and works to create and implement a wide range of initiatives designed to improve the region's energy independence while reducing its greenhouse gas emissions and asserting San Diego as a national clean energy leader.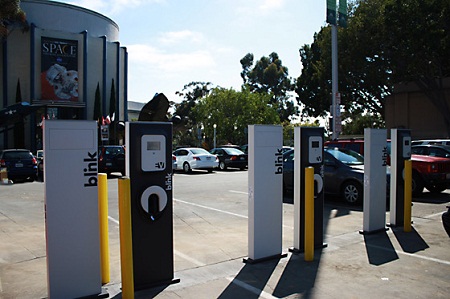 Those initiatives read like a laundry list of sustainable measures being taken in a piece-meal fashion elsewhere, including EV charging station infrastructure, smart appliance/smart grid communication systems, cleantech economic development, renewable energy storage research, cleantech-friendly policy development and green job workforce development. Oh, and the city is currently one of the top contenders in the running to host the 2013 Solar Decathlon competition.
The program's EV infrastructure focus goes beyond just partnering with groups like Ecotality and Coulomb Technologies in putting American Recovery and Reinvestment funds to work, the way so many cities have. Smart City San Diego has been working with Daimler's Car2Go program to make its San Diego pilot program a success, working collectively to promote participation in the pilot and spur interest in EVs in general, while also using the program to generate data indicating where more EV charging stations are needed.
Other measures are strategically focused around one of San Diego's major natural assets, the sun. Building on the California Governor's Office of Economic Development's designation of the greater San Diego region as an Innovation Hub (IHub) for solar energy storage, Smart City San Diego members UC San Diego and SDG&E have submitted a grant application to test, demonstrate and evaluate a variety of solar integrated energy storage projects over a year to two-year period.
If funded, this initiative will give the grantees the funding necessary to test multiple solar energy storage applications across multiple sites, providing solid data and strategic analysis for the benefit of stakeholders such as utilities, grid planners, regulators, solar inverter manufacturers, system integrators, business modelers, energy storage manufacturers and other early adopters.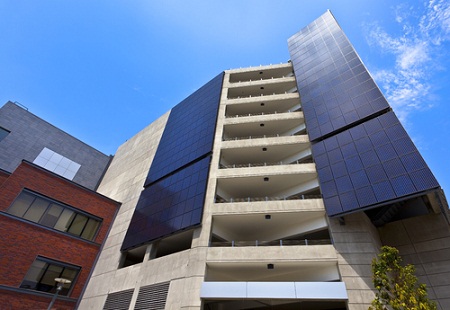 The collaborative group has focused on both listening to major cleantech players with the power to create more jobs in the region, and speaking to policy-makers like California Public Utilities Commissioner Mark Ferron, who have the power to create conditions favorable for such players, both small and large.
Working with CleanTech San Diego and SDG&E, GE offered its first-ever GE Sourcing Supplier Diversity event, during which a number of local cleantech suppliers were given the inside word on what GE buyers are looking for in suppliers, along with what they need to do to be considered for future projects with GE.  Mark Hura, global smart grid commercial leader for GE's Digital Energy business, highlighted GE's focus on bringing smart grid infrastructure to San Diego as an opportunity for local suppliers to work with GE.