Ohio-based AMP Electric Vehicles has announced that its cars now qualify for the Federal Plug-in Electric Drive Motor Vehicle Credit, which can get retail and fleet buyers a $7,500 tax break.
Several top-brand corporations have been taking advantage of the federal tax credit for a number of vehicles, including Ford, General Motors, Telsa, Toyota and several others. The credit is a key government tool in encouraging consumers to embrace electric vehicles that typically have a sticker price well above that of comparable gasoline-burning vehicles.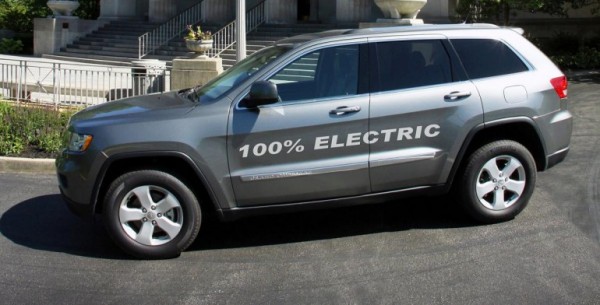 Amp Electric Vehicles specializes in converting standard gasoline-engine vehicles into all electrics. It brought its latest model, a Jeep Grand Cherokee, to the North American International Auto Show in Detroit earlier this year.
The Jeep conversion followed closely on the heels of Amp's previous conversion, a Mercedes Benz ML 350, which the company started selling last spring. Amp was eager to get the new electric Jeep to market to provide an American-made alternative to its Mercedes conversion. But the Jeep and the Benz will share many features, including electric drive system components. Additionally, both the Jeep and the Benz will be assembled in Amp's plant in Loveland, Ohio. The company has experimented with other vehicles as well, like the Chevy Equinox, and in fact back in December 2010 announced a five-year deal to sell 1,000 of the SUV electric conversions to Northern Lights Energy of Iceland.
SUVs aren't often thought of as being very green-friendly, but AMP is banking on the American consumer trend of wanting a product that's bigger and more powerful than vehicles like Mitsubishi's i-MiEV, the Nissan Leaf, or the Chevy Volt. To this end, AMP modifies the vehicles with little-to-no change in the passenger and cargo room of each model.
The all-electric Jeep Grand Cherokee is equipped with a 37.6 kilowatt-hour (kWh) lithium-ion phosphate battery, giving it a range of approximately 80 miles on a full charge, and two rear-mounted, 152 kilowatt (kW) Remy AC motors, giving it a zero-to-60 time under 10 seconds.
Similarly, but a bit more powerful, the all-electric Mercedes ML is equipped with a 40 kWh custom lithium-ion phosphate battery system, giving it a range of approximately 100 miles, and two rear-mounted, 164 kW Remy AC motors that propel the vehicle to an electronically controlled top speed of 90 miles per hour.
AMP is accepting $5,000 reservations for their modified vehicles. Delivery to select markets—Southern California, Southern Florida, New York City, Washington, D.C., Seattle and Cincinnati—is expected to begin later this fall.
Neither vehicle is not cheap, however; the Jeep Grand Cherokee goes for $49,900 after the $7,500 federal tax credit. The company notes that an additional $5,000 tax credit may be available in some states, but the price is still quite a bit above something like the i-MiEV, Leaf or Volt.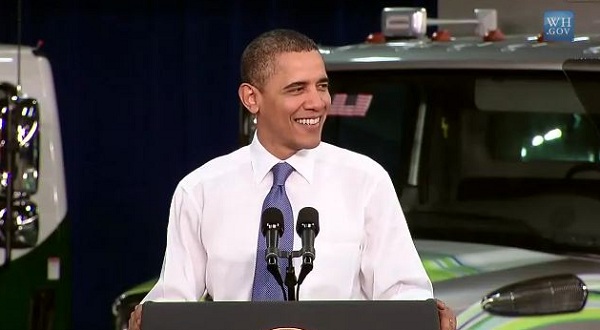 President Obama earlier this month repeated his call to boost the EV tax credit to $10,000, while also expanding it to include "a broader range of advanced vehicle technologies," including natural gas vehicles. The administration has also been pumping money into research intended to make electric car batteries 50 percent cheaper by the year 2015, which could dramatically improve sales in the future.
The latest sales figures show that green car sales are increasing at a modest rate, but still have a long way to go if they're going to compete against cheaper, larger gasoline models. Then there's the matter of the additional infrastructure that will be needed to service and charge all-electric cars.