The saga of the stimulus-spawned phase of the U.S. Department of Energy (DOE) loan guarantee program for renewable energy turned toward a conclusion recently. The DOE told some of the companies in the process that their applications were likely to succeed, while other companies were notified that their bids for government-backed financing were being shelved.
Loan Programs Office Director Jonathan Silver didn't specify at the time which companies got good news and which got bad news. Nor did he give an iron-clad assurance that those applications that were moving forward would result in loans before the "Section 1705" program winds down at the end of the current fiscal year. "Given the rigorous technical, legal, and financial requirements, it is possible that not all of these projects will succeed by September 30th," Silver wrote on the DOE's blog, "but each of them will have a chance to compete for the remaining funding."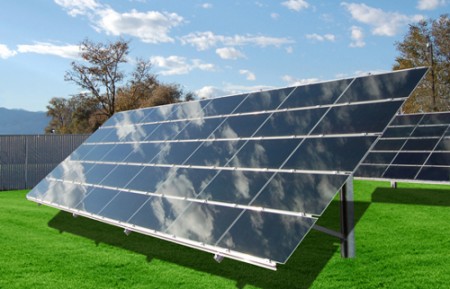 Appointed by Energy Secretary Steven Chu in November 2009, Silver has presided over a program that supporters say has helped create jobs and sustain renewable energy development through tough times. But even they concede that bureaucratic challenges, missteps and budget rescissions served to create confusion about its purpose, goals and effectiveness.
"It's a poorly understood program," said backer Robert Pollin, co-director of the Political Economy Research Institute at the University of Massachusetts-Amherst. "People see billion dollar figures thrown around and think it amounts to massive government spending, when actually it can be an extremely cost-effective way to spur job creation and clean-energy development."
At their most basic, the loan guarantees are a promise by the federal government to make good on loans when companies fail. With a government backstop in place, companies can theoretically get financing that's cheaper than other options. But the DOE loan guarantees have a tangled history that makes them more complicated and controversial than that simple description might suggest.
The loan guarantees actually comprise several programs born of the Energy Policy Act of 2005, legislation that passed Congress with bipartisan support – including a yes vote from a freshman Democratic Senator from Illinois, one Barack Obama – and was signed into law by President George W. Bush.
The sprawling bill, dubbed a "piñata of perks" by the Washington Post, seemingly had something for everyone in the energy game. Among other things it provided a big boost for ethanol production (politicians from corn-producing states, like Illinois, loved that); subsidized so-called clean-coal initiatives; and tried to bring a moribund U.S. nuclear-power industry back to life. New nuke plants and other innovative, not yet commercially viable technologies were a focus of the loan-guarantee section of the bill, but not a single loan was approved before President Bush left office.
When President Obama arrived in office in 2009, he was desperate to stabilize an economy in free-fall. His new man at DOE, Chu, moved to speed up the loan-approval process and in March 2009 – nearly four years after the program became law – DOE finally gave conditional approval to a loan guarantee. But bureaucratic fixes were only part of the change the Obama Administration brought: The American Recovery and Reinvestment Act added Section 1705, which would soon become the heart of the loan guarantee program.
Aimed at "certain renewable energy systems, electric power transmission systems and leading edge biofuels projects that commence construction no later than September 30, 2011," Section 1705 represented a big shift in that it moved the loan guarantees beyond innovative technologies, opening the field to commercially viable renewable projects like solar and wind in the hope of creating jobs immediately. And to make that happen, Congress appropriated $6 billion to cover what are called "credit subsidy costs" for the loan guarantees.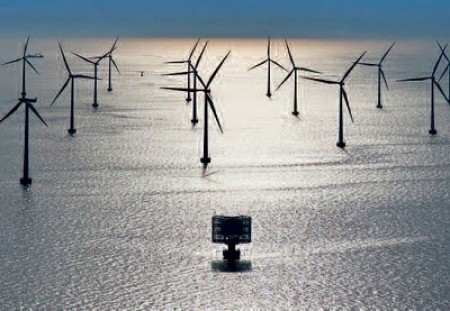 The original Energy Policy Act simply authorized the Department of Energy to back billions in loans, but because Congress appropriated no funds for the program, loan recipients were required to pay a premium – the credit subsidy cost – of around 10 percent of a loan's value. The idea was that if a few loans went bad, the pool of credit subsidy costs from the entire portfolio would cover the government's losses. With the Recovery Act, the government itself was offering to step in and pay that credit subsidy cost.
"The appropriation for credit subsidy costs was and is extremely important," explained Richard W. Caperton, a senior policy analyst at the Center for American Progress, a progressive Washington-based think tank. "By covering that additional cost of the loan, the loan guarantees are made substantially more attractive."
The new administration pushed through some lingering applications in 2009, most notably ones to aid Tesla, Fisker, Ford, Nissan and GM (which later decided not to participate). These came under a program sometimes referred to as Advanced Technology Vehicles Manufacturing (ATVM), sometimes as Section 136. Intended to spur the manufacture of more fuel-efficient cars, it had its own appropriation, predating the Recovery Act, of $7.5 billion to back loans totaling up to $25 billion. But there was still widespread concern that loans weren't being processed in an efficient, smart and fair manner, and in fall of 2009, Chu called on Silver, a veteran venture capitalist, to head the Loan Programs Office.
"Silver brought real VC experience and understanding, and a can-do attitude," said Graham Noyes, who helps guide companies through the loan-guarantee application process as a lawyer in the Energy Practice Group at the firm Stoel Rives. Silver also brought a lot of badly needed bodies into the Loan Program Office; staffing zoomed from a mere 14 people in January 2009 to "170 or 180 now," Silver said in a recent interview at Green:Net 2011.
Complaints that the program is cumbersome and unpredictable haven't disappeared; the Detroit Free Press recently detailed the frustrations of several Michigan companies trying to get loans. But Silver said the additional staffing, combined with smarter organization and a streamlined process, has allowed the program to hit its stride. "Between 2005 to 2009 there were zero deals done," he said at Green:Net. "From 2009 to today, we've done 27 transactions equivalent to just over $30 billion in loan guarantees with total project costs of $45 billion."
Many of the biggest deals have been in solar power. This spring alone DOE closed or conditionally approved loan guarantees of $1.6 billion to BrightSource Energy, $2.105 billion to Solar Trust and $1.187 bilion to SunPower, all for utility-scale solar power generation projects. In announcing the deals, the department, as it always does, touted their job-creating benefits – 1,000 construction jobs apiece for the BrightSource and Solar Trust projects, and another 350 for the SunPower project.
For their part, developers say federally backed loan guarantees are vital at a time when lenders remain skittish about taking on risk and other countries are making huge investments in cleantech. Earlier this year, after Republicans moved to torpedo the program in the fiscal year 2011 budget battle, CEOs from those three solar companies joined 31 other chief executives in a letter to Congressional leaders. "Eliminating funding for this critical program," they wrote, "will not only destroy thousands of pending jobs and hinder the growth of critically-needed U.S. domestic energy production, but also defeat America's effort to compete with China, Germany and others in the clean technology marketplace."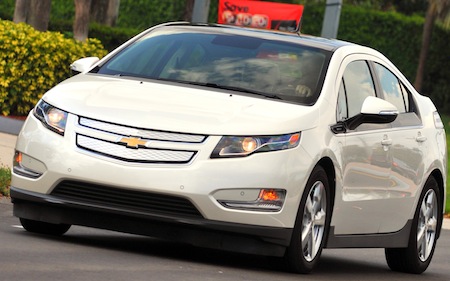 Democrats in Congress and President Obama defended the loan guarantees, pointing to the DOE's contention that they had or will save or create 61,000 jobs in 21 states. In the end, they won enough of an appropriation – $2.5 billion – to allow billions in loan guarantees now in the pipeline to go through before Section 1705 vanishes on October 1. The deal struck will also allow some 1705 projects that haven't closed to move over to the DOE's Section 1703 program, providing, Silver said, a "landing pad" that comes with an appropriation of $170 million and no time limit on finishing the loans. Silver said that ultimately, he expects the program to use up 100 percent of its total appropriation.
Of course, that appropriation is far less than what was set out in the Recovery Act. Even as DOE ramped up to process loans in 2009, Congress was pulling the rug out from under Section 1705. First, $2 billion of the $6 billion appropriation was taken to pay for the Cash for Clunkers program. Then, in August 2010, another $1.5 billion was lost in a deal to extend federal aid to states.
"The justification for pulling the money was that it wasn't going out the door quickly, it wasn't creating jobs as it was intended to," Pollin said.
That critique wasn't exactly incorrect, Pollin added. "But realistically, it was going to take some time. You don't get a good program up and running overnight. The tragedy is that now that the program is staffed and running better, there's not going to be the money and time to do nearly as much as it could."
But there are others who say the program – particularly for commercial ventures – was misguided from the start.
"I have more faith that entrepreneurs and free markets, as opposed to bureaucrats at the Department of Energy, will give us the lowest prices, greatest efficiency and most innovation in energy," said Nicolas Loris, a policy analyst at the conservative Heritage Foundation.
Even relatively inexpensive loan guarantees, said Loris, divert capital from viable sectors and projects to those that are "necessarily deficient."
Loris acknowledged that clean-energy industries in China, Germany and elsewhere enjoy robust government support, and that by not following suit U.S. industries could feel repercussions. "But if a new technology is truly a benefit to an industry, then we can import it at a lower price," he said.
And it's not just free-market advocates who have been critical of the DOE loan program. In March, an internal watchdog faulted it for poor record-keeping. And an October 2010 memo to President Obama by three senior White House advisors expressed concern about the approval process while also suggesting the loan guarantee program was open to abuse by developers. The memo cited the Shepherds Flat wind power project in Oregon, noting that it received a $500 million federal grant, state tax credits totaling $18 million, accelerated depreciation on federal and state taxes worth $200 million, and a premium for its power from the state worth $220 million. On top of that, the loan guarantee of $1.3 million provided another $300 million in benefits to the developers, bringing the total subsidy for the $1.9 billion project to $1.2 billion.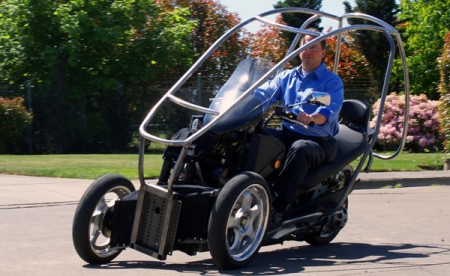 But perhaps an even bigger poster child for the anti-loan crowd is Solyndra, the solar panel maker that won a $535 million loan to expand, only to end up closing one of its plants, resulting in a net loss of 140 jobs, according to Bloomberg. In a letter to Secretary Chu, House Energy and Commerce Committee Chairman Fred Upton (R-Mich.) said that turn of events "raise(d) questions about whether Solyndra was the right candidate to receive a loan guarantee in excess of half a billion dollars."
Although the Solyndra deal came before his arrival, Silver has defended the loan guarantee in a public interview. "The company did in fact use our financing to build a second fab, which is what they were supposed to do," he said. "They said they'd hire 3,000 people to build it and they did. This company has had some bumps but I think it's moving in the right direction. I suspect other projects in the portfolio will have bumps and will overcome them too."
Whether many more companies will get the opportunity, beyond those far enough along in the pipeline now, appears unlikely. President Obama's proposed budget for 2012 seeks more money for DOE loan guarantees in the 1703 program, but mostly for the nuclear industry. His requested appropriation for clean-energy projects is just $200 million, enough to back perhaps $2 billion in loans.
"With 1705 going away," Caperton said, "Congress needs to appropriate more money for 1703 in order to help us remain technologically competitive, to create jobs and to make the country more secure by moving us away from fossil fuels." But, given the environment in Washington, Caperton said, "it's not easy to be optimistic."