Green jobs benefit both the environment and the economy–they're growing at a rate twice that of all jobs overall, and according to President Obama, they're the key to America staying competitive in the global economy. But what are these green jobs, exactly? And where can job-seekers go for green jobforce training?
Many green jobs lie within the field of renewable energy, also known as the cleantech sector. These are jobs focused on the research and development, manufacturing, marketing, and maintenance of wind, solar, wave, tidal, small hydropower, biodiesel and biogas electricity generation facilities and their associated technology.
But jobs in building and retrofitting, transportation, agriculture and even brand management can also be green, provided that sustainability, environmental stewardship and/or energy efficiency are an area of primary focus for the company.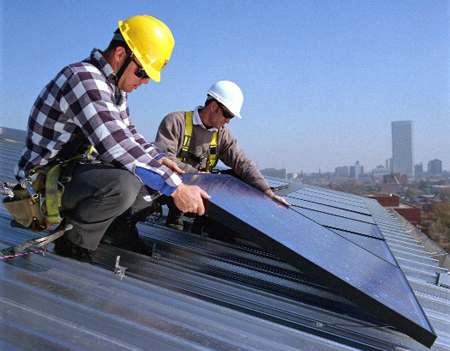 Currently, there are many resources devoted to connecting green job-seekers with green employers, including SustainableBusiness.com and the Green Jobs Network. For those with a background in cleantech, green building or other associated areas, these type of websites, blogs and job boards are a good place to start, as are local green business networks.
For those looking to make a career switch, however, some green jobforce training–increasingly available through the nation's community colleges–may be in order.
The Greenforce Initiative–a collaboration between Jobs for the Future and the National Wildlife Federation–works to strengthen  workforce development and "green career pathways" for adults through community colleges. So far, the program has helped schools in North Carolina, Northern Virginia, Metro Chicago, Southern Texas, Seattle and Michigan strengthen their capacity to respond to immediate and long-term workforce needs in emerging green sectors.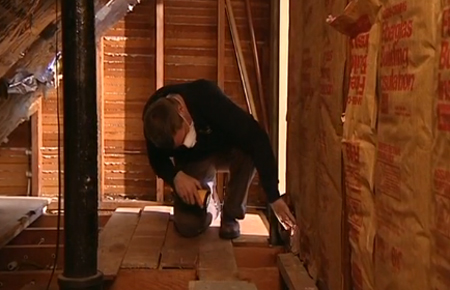 According to Stephen J. Lynch, Senior Project Manager at Jobs for the Future, the nation's community colleges are "the speed-boats of workforce training" because of the ways they can adapt curricula and training design more quickly than traditional four-year institutions.
"Today's job-seekers, particularly laid off adults, seek training that is accessible, low-cost, and that offers the chance to obtain employment as quickly as possible," he told us. He goes on to note that Jobs for the Future helps community colleges produce workers with the skills, degrees and certifications that are in-demand by today's employers by helping them to present course content within a real-world context and modularize training with stackable credentials.
Where are green jobs growing fastest? Lynch told us that in Michigan, where state policymakers have adopted green economic growth as a top priority, Jobs for the Future has seen increased employment opportunities in the renewable energy and transportation sectors.
Several states in the Midwest and along the Atlantic coast have also identified job growth in advance manufacturing as a priority, which often requires workers with green skills and training.
"States that invest in preparing a workforce for this sector, while simultaneously enacting policies that are attractive to employers, tend to maximize the impact on jobs creation," he told us. He went on to note that sustainable agriculture is creating new employment opportunities in pockets across the nation, and Hawaii is poised to reap considerable new employment opportunities in connection with its burgeoning renewable energy industry.
In green jobforce training, going with a recognized certification program is often a good bet, as are programs recognized by major industry associations, such as a wind turbine technician program that bears the American Wind Energy Association's Seal of Approval.