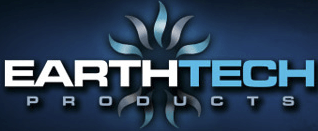 You may not know this, but going off the grid is actually much easier than you'd expect. Forget about hippies living inside huts in dense forests or other similar cliques. Curbing your home's dependence on fossil fuel-based electricity is really a lot easier and is actually very practical for today's city dwellers.
Even more so, when you consider how unpredictable power outages have now become.
Unlike before when getting off-the-grid meant arduous sacrifice and letting go of any electrical luxuries you may have, today's version of this Eco-friendly movement simply involves allowing your house to have a better means of power which not only benefits the Earth but also your family. You don't have to completely sever your ties with the power companies, though. Simply put, just start finding ways of lessening your demands from them.
Case in point, more and more products like the PowerG 1800 Watt Solar Generator are coming out into the market, allowing you to benefit from the power of the sun while still retaining that connection to the grid. But the good thing about using these solar products is that you're no longer dependent on the grid for power. This solar powered backup battery gives you independence that will allow you to run all your essential electrical devices despite whatever power outages or emergencies may occur.
Installing this solar generator is fairly easy since the toughest part of it is determining the best location for the solar panel. And what makes this solar generator even better is that it comes with practically everything you need to start drawing out solar energy: an inverter, a 140 watt solar panel, a solar charge controller, battery storage and all the necessary cables. It's also upgradeable so you can add all the necessary batteries to get longer hours.
How it works:
If you would like a first hand view of how this unit is installed, check out this very informational Solar Generator Installation Video.
Admittedly though, the PowerG 1800 Watt Solar Generator will not completely replace all the electricity currently running inside your house. So you can't go "completely off-the-grid" just yet. But then again, when you have enough power to run essential electronics like TVs, radios, fans, microwaves and even a small fridge, well that's probably most of the power you need. So as far as lessening the demand is concerned, that's more than just a valiant effort.
Some Specs:
Solar Panel: 140 Watts (Expandable up to a total of 4 x 140 Watts)
Solar Panel Dimensions: 58.3″ L x 26.6 W x 1.8″ H
Battery Storage Capacity: 200 Ah (Expandable up to 400 Ah)
Battery Box Dimensions: 20″W x 14″H x 14″D