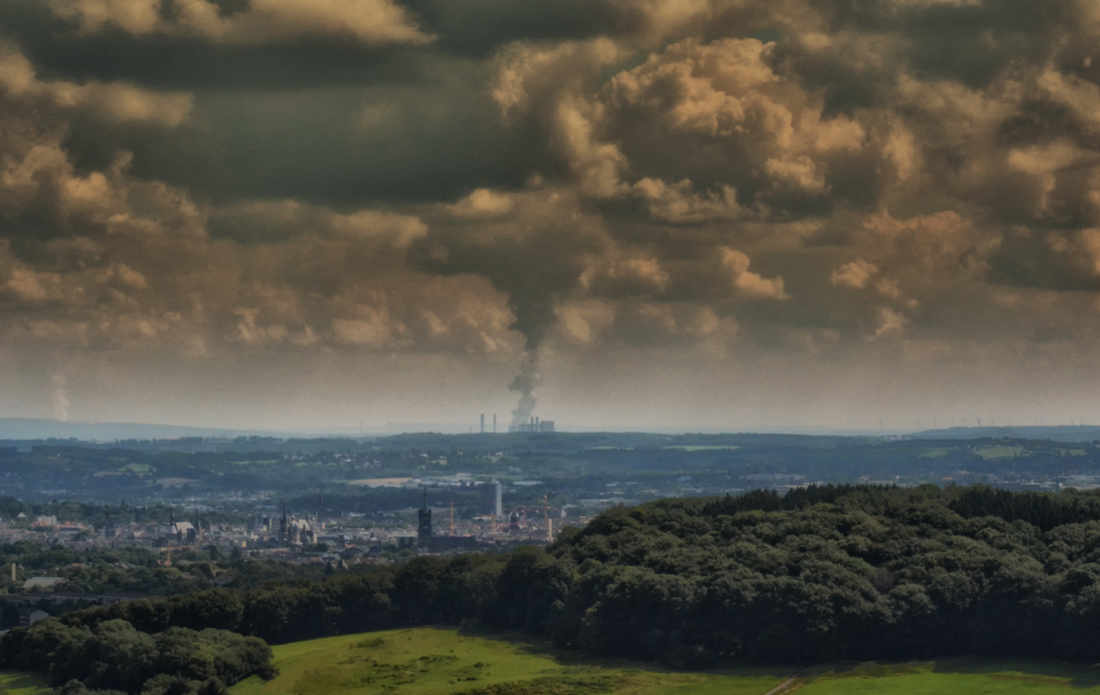 Environmental science is a cross-disciplinary field that combines the natural sciences (like biology and chemistry), the earth sciences (geology), and social sciences (like policy, economics, and law) to understand how they all interrelate. Environmental scientists study our air, water, and soil to understand pollution and contamination issues, then find ways to either fix or contain these problems.
However, with a degree in environmental science you can move in myriad directions in your career. Environmental scientists (yes, that's a specific career) split time between the field taking samples, and the lab analyzing those samples. Environmental engineers assess the environmental impact of buildings and industry, creating systems to curb pollution. Conservation scientists use GIS and modeling tools to manage forest areas, like our national parks.
With such a broad educational approach, the sky's the limit.
What You Need to Know about Environmental Sciences Careers
Here's a quick look at a career as an environmental scientist.
What do environmental scientists do?
If you're considering a degree in environmental science, probably the most obvious career path is to become an environmental scientist. Also known as environmental analysts, these scientists help protect the environment by applying all the things you learn in university classes – natural biology, chemistry, and geology – to specific situations.
For any environment or location that needs study, environmental scientists gather samples of soil, water, and air to assess the pollution or contaminants. They then bring it back to the lab or office for analysis, then propose new policies or strategies to solve the problem.
Depending on your exact position, the work can be hands-on – like wading into lakes to take water samples – or office-based – like analyzing those samples and providing analysis for policy makers – or a mix of the two. Environmental scientists can also specialize in certain fields, like soil analysis, hydrology, or air pollution.
Again, the work of environmental science is really a four-step process:
Collect Data: Collect data on air, water, and food to detect environmental threats. 
Analyze Data: Take it back to the lab and analyze the samples to identify environmental threats.
Develop Plans to Deal with the Threat: Once you know what the issue is, you can develop plans to control or fix the problem.
Share the Plans: Write technical reports and presentations that explain the research, findings, and possible plans of action. These can be technical reports for governmental officials or businesses, presentations for industry conferences, or other materials.
Is a career as an environmental scientist an important job?
Environmental scientists are our first line of defense against unmitigated pollution. Without environmental scientists, we wouldn't know where pollution comes from, how much pollution exists, or what to do about it.
If you like taking walks next to the beautiful creek in your neighborhood or like playing volleyball on a clear day, you've already experienced exactly why environment science is so important. They keep our own environmentally-detrimental actions in check, so we can hopefully have a beautiful, healthy earth for years to come.
Where do environmental scientists work?
Environmental science jobs are largely focused within federal, state, and local governments and consulting companies working with private businesses. According to the US Bureau of Labor Statistics, 42% of environmental scientists work for governments (either federal, state, or local), 24% work for consulting companies, and 8% work in engineering services.
Federal, state, and local governments have regulations around clean air, water, and soil, so environmental scientists working in government positions make sure we're meeting those standards. Within the private sector, environmental scientists ensure that businesses are meeting all pollution and environmental standards.
Employment opportunities
Employment in the environmental sciences is growing faster than most careers. The BLS estimates that employment in the environmental sciences to grow 8% from 2018 to 2028, compared to the 5% overall average.
This increase is driven largely by growing public interest in environmental issues. As the public becomes more aware of the negative effects of pollution, the BLS expects more businesses to hire environmental consulting services to analyze environmental issues and recommend solutions, as well help plan new construction, utility, and transportation projects.
With so many of the job opportunities within the federal and local governments, shifting political climates can affect job opportunities. If the federal government puts a freeze on hiring within the EPA or related federal organizations, for example, it could become more difficult to find a job in the field.
Should you work in environmental sciences?
Environmental science can be a tough industry to break into (more on this later), but it's a rewarding career if you're passionate about keeping both the earth and population healthy.
Environmental scientists are detail-oriented, methodical, and analytical. They like problem solving: gathering data, analyzing findings, and creating solutions. Environmental scientists can work alone, but often are part of a larger team. Just like any career, interpersonal skills like communication, dependability, and teamwork are incredibly important.
If all this describes you, you'll probably find environmental science incredibly rewarding.
Best Environmental Science Careers
Because environmental science lets you study a wide breadth of topics – from physics and geology to law and policy – a degree in environmental science lends itself well to a wide variety of jobs.
Like we mentioned previously, the obvious choice is to become an environmental scientist (also known as an environmental analyst), but those who study environmental science can move into many well-paying, dynamic positions.
Here's a brief look at a few of the best careers related to environmental science:
Environmental chemists
These chemists study how pollution moves through soil and water, and how these contaminants can affect the local environment and population. Like environmental scientists, environmental chemists typically work for consulting companies and governments. And unlike most chemists, who spend all day in the lab, environmental chemists are often out in the field, studying locations, taking samples, and talking to other specialists.
Environmental chemists use GIS and other modeling tools to forecast how contaminants will move in the future, then create strategies to solve these issues. The average pay of an environmental chemist is around $77,000, similar to an environmental scientist. If you're interested in environmental chemistry, you'll likely want to seek out a university that offers a bachelor's degree specifically in environmental chemistry.
Environmental engineers
Environmental engineers work with other engineers, builders, and architects to create building systems to both reduce pollution and clean it up afterwards. They assess the environmental impacts of construction projects and aid in designing buildings and facilities that are environmentally friendly.
Unlike the other careers on our list that work in consulting or government, environmental engineers typically work in architectural or engineering firms. As such, most employers require a bachelor's degree in civil, chemical, or environmental engineering.
The mean salary for an environmental engineer, as of 2019, is higher than an environmental engineer, at $92,640. On top of that, the field is expected to grow at a much faster rate than environmental scientists, so you have good prospects for career growth in the future.
Conservation scientists
These scientists manage forests, parks, and other natural resources, typically working for federal, state, or local governments, frequently in national parks throughout the country. Conservation scientists divide time between the office and the outdoors, frequently in remote wilderness locations. Conservation scientists might have the most grueling work on our entire list, as you'll find them bushwacking into these remote locations on foot, carrying heavy gear, and wildfire prevention is a key component of the job.
Employers require a bachelor's degree in environmental science, forestry, or a related discipline to work in the field. Conservation scientists need experience in GIS, modeling tools, and remote sensing as well.
Median pay for conservation scientists comes in on the lower end of the spectrum, at $61,340. On top of that, job growth is also slower than others, at just 3% over the next decade. However, conservation science will become increasingly important over the next decade, as wildfires continue to ravage huge areas of the western US.
Hydrologists
Hydrologists study how water, water pollution, and erosion, impact local environments. Like environmental scientists, hydrologists split time between fieldwork and office work and typically work on a team of engineers and scientists. The majority of hydrologists work in the federal government or for consulting companies, with the remainder split among local or state governments, business, and engineering companies.
Few universities offer a bachelor's program in hydrology, instead offering a concentration within an earth sciences program. Hydrologists typically use remote sensing and GIS, as well as other modeling tools, to assess the environmental impacts of water and pollutants, so a concentration in these tools would be worthwhile. A degree in environmental science with the right concentration could suffice, but employees frequently require a master's degree for higher positions.
Hydrologists make about $79,370/year, and the growth rate is about even with environmental science careers.
Environmental restoration planners
This profession manages the implementation of restoration projects, collecting and analyzing data then developing restoration plans. Just like most of the other jobs on our list, restoration planners split their time between working in the field – taking water or air samples – and in the office or lab assessing these samples and developing plans. Environmental restoration planners usually work under or with environmental scientists.
Restoration planning requires either a bachelor's or master's degree and average pay falls around $71,000 a year. The field is growing at the same rate as environmental science careers, so there's a healthy outlook for the future. Typical job titles for this work include Habitat restoration planner, project manager, restoration director, and environmental planner.
Other Careers in Environmental Science 
Of course, these aren't the only careers a degree in environmental science can lead into. Here's a few more to get your imagination pumping:
Climatologist
Ecologist
Environmental biologist
Environmental manager
GIS specialist
Habitat restoration Engineer
Hazardous waste manager
Waste management officer
Water quality scientist
Wildlife or marine biologist
Income and Work-Life Balance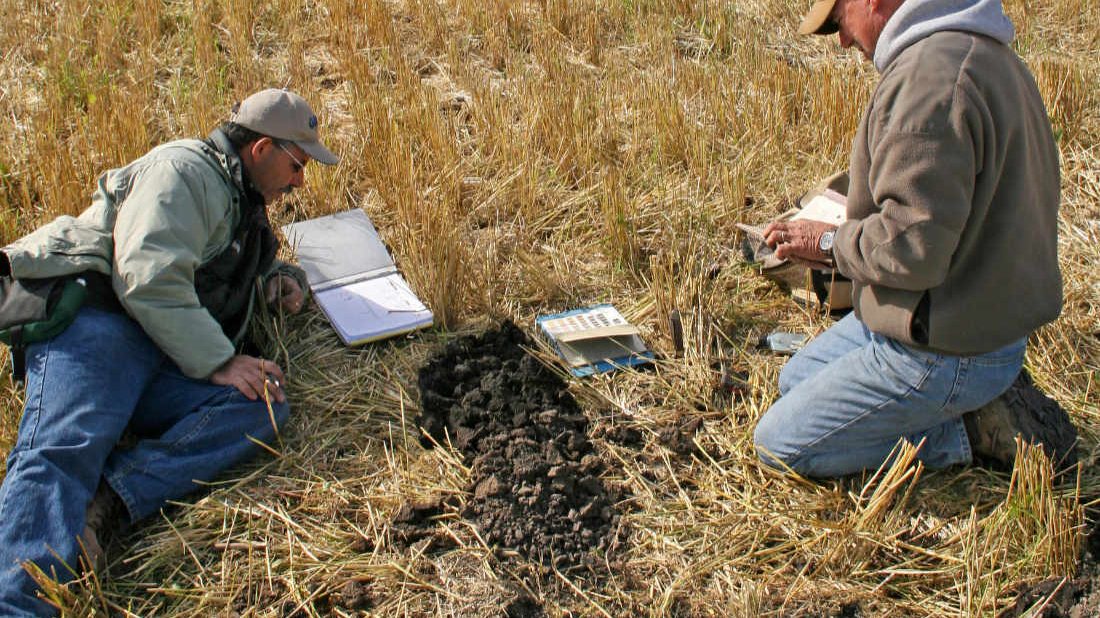 Environmental scientists are generally well-paid, with the salary growing as you move up the ladder.
Typical Income
Environmental scientists are generally well paid, though like any career path you'll have to work your way up to higher salaries. The median salary for environmental scientists in 2018 was $71,130 – about 85% higher than the national US average of $38,640.
According to the Bureau of Labor Statistics, the highest-paid positions in environmental science are within the federal government, followed by consulting. Here's how the average income in the top 5 industries looks:
Federal government: $103,440
Engineering services (ie consulting): $72,100
Management, scientific, and technical consulting services: $70,000
Local government: $67,500
State government: $64,600
Of course, s an entry-level worker, don't expect to make $100k in your first year (or even first 10 years). The BLS notes that the lowest 10% of environmental scientists earned less than $42,520, a much more reasonable expectation for a well-educated, but entry-level position.
Work-Life Balance
With the various pathways environmental science can take you, the work-life balance depends on your specific industry. While you'll likely make field visits to take samples or assess the site, most environmental scientists work full-time positions in offices or laboratories.
Generally speaking, government positions are stable and well-paid, while consulting can be fast-paced and exciting. Working in the government typically offers a good work-life balance. You'll enjoy decent, steady pay and consistent hours. If you're looking for a faster environment, check out consulting. Hours can be long as projects hit deadlines, but the excitement of working with clients and making your industry more environmentally sound alleviates some of that stress.
Consulting also generally requires more traveling than government positions, as you'll be driving or flying to meet clients and/or visiting research locations. Of course, once you're in the industry and have a few years of experience under your belt, you can always shift from public to private enterprise, or vise-versa, if you've got an itch for change.
Finding a Career in Environmental Sciences
Starting out your career in environmental sciences can be difficult, so prepare as much as possible while still in school.
Is it easy to get an entry-level job in environmental science?
Environmental sciences can be difficult to break in to. Local economies can be oversaturated with recent graduates looking for entry-level positions, so beefing up your resume can have a major impact on your prospects. Anything that separates you from the crowd can help you score that first job: trainings and certifications, internships, and/or relevant tools and software.
What are the best schools for environmental science?
There are currently 480 schools across the country that offer bachelor's degrees in environmental science. Some of the best universities in the country – like Stanford, Yale, and Harvard – offer environmental science degrees, but you can also find environmental science programs at hundreds of less well-known private and public universities as well.
With so many options, it's really a matter of finding a good fit for your interests and finances. You want a school that will provide you with the right skills and knowledge for the career you want.
If you're interested in environmental chemistry, for example, look for research universities where you can take part in internships or active research projects. These will give you real-world experience and a step up when applying for jobs.
Which states are best for environmental science careers?
Careers in environmental science are generally centered around the west coast and northeast, where larger populations and heavier environmental regulations create a consistent supply of work. However, you can find positions in environmental science in every state, from Alaska all the way down to Alabama.
California is the single biggest market, with 15% of all the US' environmental scientists located in the state (a total of 12,750 workers). California also boasts some of the highest wages for environmental scientists in the country, at $91,890/year (though of course, living expenses are also higher than most states).
Florida is the second biggest market for environmental scientists, with just under 5,000 working in the state. However, mean salary is far below most other areas, at just $58,790, so consider this before hitching a ride to the Sunshine State.
The top 5 states for environmental science, based purely on market size, are:
California: 12,750 employees
Florida: 4,920 employees 
New York: 4,400 employees
Texas: 4,170 employees
North Carolina: 3,790 employees
Like we mentioned, you can find environmental scientists in any state, but it'll be much easier to break into the field in a market that is already flourishing.
How to Break Into the Environmental Sciences
Finding that first job can be difficult, so here's a few tips to help you break into the field of environmental sciences.
Find the Right Educational Track
If you're looking to pursue a career in environmental science, you'll want to start off with a bachelor's degree in environmental science. Environmental science degrees give you a broad introduction to the natural sciences (biology, chemistry, physics, etc) as well as how those sciences are applied in the real world, like hydrology, environmental policy, and waste management.
If you already have a field you're interested in, hydrology for example, find coursework or an internship related to this field. Many schools include internships as part of an environmental science program, so snag something related to your interests.
If you're looking to advance up the ladder, many employers cite a masters in environmental science as a prerequisite for higher-paid positions. Master's programs generally focus on scientific theory, research methodology, and how to apply this information in real-world situations.
Completing a master's program directly after your bachelors is certainly an option. However, you'll need to choose a specific focus of study when completing your master's, so having a few years of experience under your belt in the professional world could help you narrow down your interests. Many universities have part-time master's programs for working professionals. Some companies will even cover a portion of your expenses.
While some employers mention a Ph.D in environmental science as a preferred qualification for the highest pay levels, they're generally sought by those who want to teach in a university setting. Unless you want to be a professor, consider moving towards getting real-world experience in your field after your bachelor's or master's degree, instead of moving on to a Ph.D.
Learn the Right Skills and Tools
You can't learn everything in school. Take time to figure out if your education is missing anything. Jump on a job board and look at your dream positions. What additional skills or knowledge are you lacking? Going further, what skills aren't listed in the job description, but would really wow your potential employers?
For example, if you're looking at work in the hazardous waste industry, you'll probably want to complete the OSHA HAZWOPER (Hazardous Waste Operations and Emergency Response) certification. If you want to manage hazardous materials, you can even become a Certified Hazardous Materials Manager through the Institute of Hazardous Materials Management.
If you're interested in becoming a conservation specialist or environmental scientist but your skills are getting dusty, enroll in an extra class or two, as GIS is a basic building block of environmental science analysis.
Start at the Bottom
Just like any career, moving into a well-paying environmental science position can take time. In your first couple years, you'll likely be on the low end of the payscale, doing technician or field work, gathering samples for analysis
Before you become a full-fledged environmental scientist, you'll likely start as an environmental science and protection technician. These technicians, also known as environmental technicians or entry-level environmental professional, monitor pollution levels and take samples for lab analysis. These are hands-on jobs where you'll learn the ends-and-outs of your field.
Show that you're hard-working, gather all the skills and knowledge you can, and you'll be moving up in your profession soon enough.
Stay Flexible and Be Patient
With so many people looking for environmental science jobs, you'll need to stay flexible to break into the industry. Don't focus in on that one single dream job. Keep an open mind and look instead at a wide variety of positions, knowing that later on you can always move laterally into a field closer to your interests.
A willingness to relocate will help your job prospects immensely, especially if you live in an area without a large market for environmental scientists. Just like you assessed the cost-effectiveness of your bachelor's or master's degree, assess the cost-effectiveness of relocating to another area. Your salary might be higher in a state like California, for example, but your expenses will also increase as well.
Environmental Science: A Worthwhile Career
A career in environmental science offers a well-paying job in an industry that truly makes a difference.
Environmental science is a hugely important field in today's world, where manufacturing, building, and even our own daily activities spew pollution into the atmosphere at every minute. Environmental scientists are the key-holders to a healthier, sustainable way of living. They know how and what we're polluting and synthesize the solutions that benefit us all.