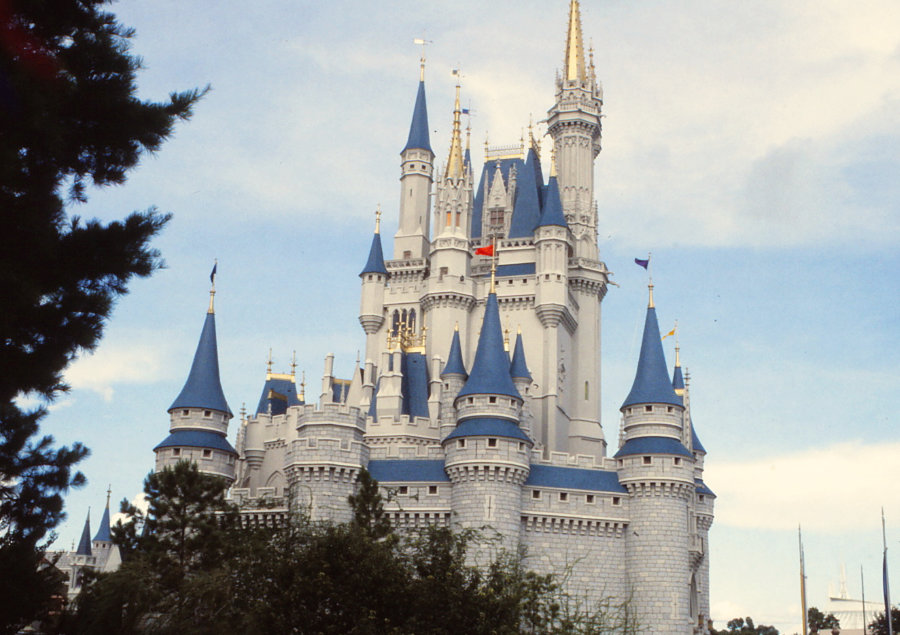 Disney World has installed its second solar installation, a 50 MW solar installation that can cover 25% of the park's energy needs, a major step in its plan to reduce emissions by 50% by 2020.
Solar installation covers 25% of Disney World's energy needs
The solar farm includes more than 518,000 solar panels on 270 acres next to Disney's Animal Kingdom park. The installation produces enough electricity to power two of Disney World's four parks, totaling 25% of its energy needs. Fifty MW is equal to about 8,300 residential roof-top installations and Disney expects the project to reduce greenhouse emissions by 57,000 tons.
The solar panels are installed on axes (that is, the plural of axis, not the weapons) that track the sun, allowing the solar panels to produce more electricity each day than solar panels on a standard, fixed mounting system.
The project is a partnership with solar developer Origis Energy and Reedy Creek Improvement District, a semi-government district Walt Disney himself created before building the park.
Going a step further than simply installing a clean energy farm, Disney is also tailoring the area to the needs of local wildlife. It worked with environmental and horticultural experts to make two-thirds of the solar farm pollinator-friendly to encourage butterflies, bees, and insects to visit.
Disney sets renewable and sustainability goals
This 50 MW solar farm is part of Disney's larger sustainability plan to cut emissions, waste, and water use. During an interview with Forbes in January, Disney's Environmental Integration Director Angie Renner said, "Today, we are striving towards three main environmental goals: divert 60% of our waste from landfills by 2020, reduce net emissions 50% (from 2012 levels) by 2020, and reduce water consumption across the board."
Disney's first major renewable project was a 5 MW solar farm next to Epcot, famously shaped like the head of Disney's most well-known rodent. Disney leased the land to utility Duke Energy in 2016 to construct the solar farm, which includes 48,000 solar panels. Disney then purchases all the electricity produced from Duke Energy.
On top of its solar projects, the park's transport buses run off R50 diesel, a renewable fuel made from used cooking oil and food waste. The park also creates biogas to generate electricity for the parks. It collects food scraps, grease, and cooking oil from the park's restaurants and hotels, then mixes it all together with microorganisms to create a renewably-sourced biogas. That biogas then powers generators which create electricity that is used on-site.
On top of its renewability efforts, Disney plans to eliminate all single-use plastic straws and stirrers across all locations by mid-2019. That's equivalent to 175 million straws and 13 million stirrers each year. It's also planning to replace single-use plastic bottles and bags in hotels and cruise ships with reusable options.
Six Flags also going green
Disney World isn't the only theme park that's betting on clean energy to cut operating costs and help the environment.
Six Flags is installing solar systems at parks across the US. In September last year, Six Flags Great Adventure in New Jersey began construction of a 23.5 MW solar installation, the largest net-metered installation in the state. Six Flags hopes the project, which includes solar carports and 40 acres of ground-mounted installations, will cover almost all of the park's electrical load.
In California, the company has also installed a 7 MW system at its Discovery Kingdom park and a 15 MW system at Magic Mountain near Los Angeles.
Solar energy offers quite a few benefits for theme parks. First, it helps cut operating costs for parks, which clearly use quite a bit of electricity. Second, it's an easy way to get some positive publicity. Polls show that, regardless of political leanings, most Americans love solar energy, so jumping on that boat can only help public image. And lastly, clean energy projects like these contribute to a cleaner economy and environment. Disney seems to be following in the footsteps of Walt Disney, who said, "Conservation isn't just the business of a few people. It's a matter that concerns all of us."
Image Source: CC license via Flickr