Best Solar Panel Installation Companies in New Mexico
Finding the Best New Mexico Solar Panel Installers
Find the best New Mexico solar company for your needs from our directory of local solar panel installers below or save time and get free quotes from multiple New Mexico installers to find out how you can go solar today.
How Much Do Solar Panels Cost in New Mexico?
Do you want to know how much solar panels may cost you to buy and install in New Mexico?
Use our simple solar panel cost calculator below to get an estimate of solar installation costs in New Mexico.
---
Compare New Mexico Solar Panel Installers By City
How to Find the Best Solar Companies in New Mexico
The best solar companies in New Mexico know how to take advantage of the state's strong sunlight to help make solar a great financial investment.
New Mexico isn't just the Land of Enchantment. It could also be called the Land of Sunlight. Along with Arizona, the state boasts the strongest sunlight in the country. And this Herculean sunlight allows solar panels to pump out more electricity than any other area in the US. In fact, a single solar panel in New Mexico will produce almost 40% more electricity than the same solar panel in New York!
Unfortunately, New Mexico homeowners don't have many incentives to help drop the cost of solar, but the state's excellent sunlight, great net metering policies, and electricity prices mean it's a great place to install solar.
With 65 installers working in the state, you've got dozens of options to choose from. The easiest way to find the best installers in New Mexico is to simply get free quotes from solar installers at UnderstandSolarPower
New Mexico Home Solar Installation Costs
Homeowners in New Mexico suffer from some of the highest solar installation rates in the entire country. As of 2019, installing solar on a New Mexico home runs about $3.40 per watt. That's about 15% higher than the national average, and much higher than nearby Arizona's $3.10 per watt as well as California's amazingly-low $2.90/watt.
Even with this high installation cost though, you can still see decent savings, thanks to the federal income tax credit and the state's strong, desert sunlight. Here's some simple cost and savings estimates for a few common installation sizes in New Mexico:
| Installation Size | Cost (After federal tax credit) | Lifetime Savings | ROI |
| --- | --- | --- | --- |
| Small (4 kW) | $9,520 | $17,873 | 6% |
| Average (7 kW) | $16,660 | $31,398 | 6% |
| Large (12 kW) | $28,560 | $53,619 | 6% |
You'll see that, no matter the size of the installation, you'll see about a 6% return on your rooftop solar – about even with a healthy, long-term stock. On any of the examples above, you'd see a return on your investment after 10 years. At that point, you'll have 'paid off' your installation through your energy cost savings. For the remainder of the system's life, which will likely be around 15 years or more, you will enjoy truly no-cost electricity!
Like we mentioned before, no matter the size, the ROI remains about the same. Most homeowners install a system that is designed to cover between 80% and 100% of their energy use. A larger system doesn't necessarily mean a better financial investment and it's best to size your installation to the needs of your own home.
The 3 Best Solar Installation Companies in New Mexico
We looked at installers across New Mexico and picked the three installers below, based on their experience, customer service, and offerings.
Positive Energy Solar

: Best Warranty

Affordable Solar

: Most Experienced

Solar Smart Living

: Best Customer Service
Positive Energy Solar: Best Warranty

Quick Look: 30 year warranty, founded in 1997, installed 3,500 systems
With great customer reviews, an excellent reputation, and long-term experience, Positive Energy Solar could've taken the prize for almost any category. But what really drew us to Positive Solar is their long-term warranty, which they bill as New Mexico's only 30-year warranty.
While other companies typically offer 5 to 10 year workmanship warranties (including big boys Sunrun and Vivint), Positive Energy provides 30-year warranties for all parts, labor, and roofing penetrations. Of the dozens and dozens of installers across the US that we've reviewed, that really is the longest, most comprehensive warranty we've seen so far.
While your solar panels and inverter are covered under manufacturer warranties (which can last between 10 and 25 years), installers themselves offer warranties to protect against damage caused from poorly-installed equipment. Roof leaks and bad wiring connections, for example, can cause brief annoyances to full-on home damage, so a workmanship warranty is an important part of your contract. And of course, the longer the better.
Positive Energy Solar offers an excellent warranty, backed up by a catalog of thousands of installations and dozens of excellent customer reviews.
Affordable Solar: Most Experienced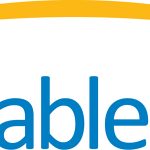 Quick Look: 2,500 installations, founded in 1998
If you're looking for a company with a huge amount of varied experience, check out Affordable Solar. It has installed 2,500 residential installations in New Mexico and has supplied over 20,000 systems to customers around the world. It's building a 62 MW system for a Facebook data center and now employs over 80 workers, which makes it a pretty big 'local' installer.
Homeowners that have worked with Affordable Solar report that the installer offers excellent customer service, with consistent communication and professionalism from sales and installation staff.
The only downside we see is that Affordable Solar offers a 10-year workmanship warranty, which is pretty standard in the solar industry across the US, but far below the other two companies here. Still, its long history and great reviews alleviate any worries you could have about your installation.
Based in Albuquerque, Affordable Solar installs in Santa Fe, Albuquerque, Rio Rancho, Los Lunas, East Mountains, and Corrales.
Solar Smart Living: Best Customer Service

Quick Look: Excellent reviews, 700 installations, established in 2008
While all our choices offer excellent customer service, Solar Smart Living really stands out for its exemplary sales, installation, and communication practices.
Whether you like to read reviews on Google, Yelp, or other solar-specific platforms, homeowners consistently offer nothing but praise for Solar Smart Living. Solar Smart Living offers low-pressure sales meetings, professional and quick installations, and knowledgeable, communicative staff. Many homeowners report that they even worked directly with the owner through the sales process – that's a hands-on company!
Solar Smart Living also offers an exceptionally long workmanship warranty of 20 years and has installed 700 residential systems. They are based in Santa Teresa and install in the Las Cruces region of New Mexico as well as the El Paso region of Texas.
How to Choose a Solar Installer in New Mexico
With New Mexico installation costs higher than the national average, it's even more important to talk to multiple installers to find the best deal.
Installation Costs
Taking time to find the lowest installation costs is certainly time well spent. With the average installation in New Mexico costing $3.40/watt, knocking just ten cents off that price would save you $700 for an average-sized installation – that's a major discount just for shopping around!
However, don't focus exclusively on price. You don't want bottom-barrel equipment that suffers from low efficiency and short-term warranties. Instead, focus on value, which means weighing the total installation cost against the equipment and installation quality. Low cost is great, but not if the equipment is second rate and the installation is poorly executed.
The easiest way to ensure you get the best bang for your buck is to talk to multiple installers to assess equipment options and compare $ per Lifetime kWh costs (more on that below).
Compare Quotes
To find the best installation costs, you'll want to reach out to several installers for estimates. Solar estimates typically include installation costs, energy production estimates, annual and lifetime financial savings, an equipment rundown, and a comparison of solar vs utility costs (typically a $/kWh cost comparison).
Hopefully, they'll also include information on workmanship warranties to protect you against damage from poorly installed equipment (offered by the installer) as well as panel and inverter warranties (offered by the manufacturer).
It's easy to compare cost estimates from multiple installers: just look at the $/kWh cost of the electricity your installation produces over its entire lifetime. For example, let's say you're considering paying Installer A $22,000 for a 7kW installation in Sante Fe. The installer estimates your installation will produce 275,000 kWh of solar electricity over its 25-year lifespan. By the end of 25 years, you'll then have paid $0.080 for each kilowatt-hour of electricity your system produces.
However, Installer B wants to install a $24,000 installation with premium, high-efficiency solar panels that will produce 290,000 kWh over the next 25 years. Is this a better deal? Let's do the math: $24,000 divided by 290,000 kWh equals $0.082 per kWh.
All other concerns equal, Installer A offers a better deal, though only very slightly. If Installer B's equipment comes with significantly longer warranties, it might make more sense to go with the premium options, even if it's a bit more expensive.
Note that, in this little example, both options are far better than sticking with the utility, since New Mexico utilities charge an average of $0.13 per kWh.
New Mexico Licenses
The state of New Mexico requires all solar installers to be a licensed electrical contractor holding either EE-98 (Electrical Residential and Commercial) or ER-1 (Electrical Residential Wiring) certifications. All installers must either be a licensed journeyman electrician or an apprentice under the supervision of a journeyman.
Many states require solar installers to obtain a solar-specific license or accreditation through a 3rd-party training and licensing program, like the industry-standard NABCEP.
Since all New Mexico installers must have an electrician's license, the electrical components of your installation will undoubtedly be installed safely, but there are other concerns that fall outside the typical electrician's handbook.
Placement of your panels for maximum energy production, roof and shingle work so no leaks form, and estimating savings over the life of the installation are all important considerations that are separate from proper electrical work. That's why finding a reputable, well-reviewed installer is so important. Not only will they hold all necessary electrician licenses, but they'll also have expertise in system design, roof penetrations, equipment details, and savings estimates.
Financing Options in New Mexico
New Mexico homeowners can finance their installation with cash, loan, or a solar lease.
Cash
When financing your solar installation, paying in cash offers the best bang for your buck. You'll see a faster return on your investment and higher overall savings than with a loan or lease. As we saw earlier, paying in cash can snag you around a 6% ROI – equal to a decent stock. As such, it's a sound, long-term investment.
Of course, paying in cash also means your hard-earned money is tied up for the first 10 years, but that's no different than any other investment. And not only are you saving money through energy savings, but you're also adding a valuable asset to your home, which can pay off when it comes time to sell.
In fact, the Lawrence Berkeley National Lab found that solar homes over the last 15 years have sold for about $4/watt more than similar non-solar homes. This price can increase or decrease depending on the age of the installation, and the researchers only studied 8 states (not including New Mexico), but even at half that rate, you could still come out well ahead financially.
Specialty Lenders and Credit Unions
If paying in cash isn't in the cards right now, consider taking out a loan to finance your installation. Solar installers will work with large specialty lenders, like Dividend Solar for example, that focus on clean energy projects like rooftop solar.
These solar lenders typically work nationwide. If you're looking for something with a local presence, check out your local credit unions. US Eagle Credit Union, for example, offers loans specifically for residential solar installations and has locations throughout Albuquerque as well as Santa Fe and Farmington. If your credit union or bank doesn't offer a solar loan, you can also use personal loans, HELOCs, and Home Equity Loans to finance your installation.
As with any loan, finding the lowest interest rate is key, so be sure to shop around with both credit unions and installers to hear about their different financing offerings.
Leases
Solar leases are pretty attractive. They require no down payments and, since you don't own the system, experts to take care of any faulty equipment, so you just get to hang out and enjoy low-cost clean energy.
Sounds pretty nice, but there are a few considerations: First, your lifetime savings will likely be much lower with a solar lease than a cash or loan payment. Second, leased solar systems don't add any additional value to your home as does a homeowner-owned installation.
Of course, your installation is still producing 100% renewable energy – that's never a bad thing – and you'll still see modest financial savings, but if you're looking to increase your financial payout as much as possible, consider going with cash or loan.
Financial Incentives
New Mexico homeowners are eligible for the federal tax credit as well as state property and sales tax exemptions to help drop the cost of installing solar.
Federal Tax Credit
Any homeowner that purchases (via cash or loan, no leases or PPAs) a solar installation is eligible for the 30% federal tax credit. This incentive is a true tax credit, not a deduction, so you can consider it a 30% discount on your total cost to go solar – if you're eligible. This credit is non-refundable, so your annual tax liability needs to be high enough if you want to take advantage of this credit. You can break it out over several years, but our advice is to talk to your tax specialist before assuming you're eligible.
If you want to take advantage of this last great solar incentive, you better act fast! The federal tax credit is set to phase out at the end of 2019. Starting in 2021, the credit drops to 26%. In 2021, it drops to 22%. In 2022, it finally dies away.
Utility-Sponsored Programs
Each of New Mexico's three privately-owned utilities (El Paso Electric, PNM, and Xcel Energy) will buy the Renewable Energy Credits (RECs) that your solar installation produces.
All renewable energy systems produce RECs, which are simply documents which state that the electricity your installation produces is from a renewable source. Utilities buy these RECs to meet state-mandates renewable energy goals. In many states, customers must automatically hand over all their RECs if they sign up for net metering. In New Mexico, you get to keep them!
PNM, for example, will pay $0.002 per kWh for the first 8 years of the system's life. For an average-sized system, that's an extra $245 in your pocket. It's not a huge amount, but it'll pay for that weekend trip to Taos that you've been cooking up.
PNM is actually calling it quits on its REC program at the end of 2019, so talk to your utility or installer for more information on your own utility's REC program.
Property Tax Exemption
The state of New Mexico offers a 100% exemption on the additional value that a solar installation adds to your property. Like the REC payments above, this isn't going to make a huge dent in your total solar investment, but every little bit helps!
The average property tax in New Mexico is 0.76%, so in the first year you'll avoid paying $180 in taxes for an average system. This exemption will continue year to year until your installation has depreciated to $0 (likely around 25 years).
Sales Tax Exemption
New Mexico doesn't have a sales tax, but it does offer a tax exemption for solar installation as an exemption on the gross receipts tax for businesses. As such, you'll likely benefit from this exemption indirectly, as your installer – not you – will apply for this tax exemption.
Rates for the gross receipts tax vary from 5% to 8.5% throughout New Mexico, so for a 7 kW installation, you can hopefully save about $1,400 with this exemption. Be sure to ask your installer about these potential savings and whether they pass that on to you.
New Mexico Solar Policy Information
Net metering (or NEM) is the single most important solar policy for homeowners, and thankfully New Mexico has adopted some excellent NEM regulations to make rooftop solar an attractive decision.
New Mexico requires all utilities operating in the state to offer net metering to solar customers. This means that, at the end of the month, if your installation has produced more electricity then you've taken from the grid, your utility will reimburse you for that excess.
Your utility will reimburse you in one of two ways. They'll either give you bill credits at retail rate (if you pay $0.13 per kWh, they'll credit you $0.13 per kWh) or pay you for your excess electricity at their avoided cost (typically around $0.03 per kWh).
Opting for retail-rate bill credits is typically the better deal for homeowners, as you'll receive retail-rate value for all electricity you send to the grid. The utility will never cut you a check for the electricity (they're only bill credits), but you'll get to use them in later months when your solar electricity doesn't cover all your energy needs (typically in the winter time).
Like NEM rules, the interconnection process to connect your solar installation to the utility grid is also standardized across the state. Systems under 10kW, which include most residential installations, are eligible for the simplified interconnection process. Installations over 10kW are eligible for the Fast Track Process, which can include additional reviews of the system.
Your installer will know the ends and outs of the interconnection process and will probably even fill out and submit the application on your behalf, so don't worry too much about this.
Find out if solar panels are right for your home. Learn more at UnderstandSolarPower.com
Compare New Mexico Solar Panel Installers
View our list of New Mexico solar panel installers below or get quotes from multiple companies to find the best deal.
Are Solar Panels a Good Investment in 2021?
That is a great question! In a word, absolutely. In fact, with installation costs dropping over 60% since 2010, solar is a better investment than ever before!
And while the price of solar technology continues to drop, the price of utility electricity continues to go up. In the last 15 years, utility rates have increased an average of 2.9% each year.
That is actually the main crux of solar savings. You pay a one-time fee (ie your installation cost) to install solar and you are then able to avoid those utility price hikes - as well as the current high utility prices - for the next 25 years.
Obviously, some states have much higher utility rates than in other states, so solar savings will be greatest in those states, but that doesn't mean it's a bad decision in other areas.
Generally speaking, savings follows utility costs, but on average the lifetime solar savings for many homeowners is between $12k and $32k. That is a lot of money saved!
How much can you save by installing solar panels on your home? It is easy to find out. Simply get a free quote and see how much you can save by going solar today!