The best air filtration systems, are able to sift out almost all the harmful airborne contaminants in your home, leaving you and your family healthier and happier. Air filters typically remove two contaminants in your air: particulates like smoke, dust, and pollen and gases like Volatile Organic Chemicals (VOCs) and formaldehyde. Small particulates in particular, known as PM2.5, are especially dangerous, as they can be inhaled into the lungs and cause asthma and other respiratory issues.
While annual PM2.5 emissions (from road dust and vehicles for example) in California have actually dropped 40% since 2000, wildfires and other events can cause huge spikes in local levels of PM2.5 – far above anything that experts consider a healthy or sustainable level. While average PM2.5 levels generally fall around 10 to 15 micrograms per cubic meter of air, during wildfires that number can jump to 200 or more – 1,200% higher than healthy levels!
Without a system to filter out these particulate contaminants during emergency situations and daily life, you're left to breathe all this in. Air filtration systems, whether small portable units you can move from room to room or whole-home systems integrated into your HVAC system, can filter out these harmful airborne pollutants.
We've chosen 6 of the best air filtration systems on the market in 2020 to review below. All of these products offer serious value for your cash, whether you're looking for size, power, smart home functionality, or simplicity you can find the best air filtration system for your needs below.
Top 6 Best Air Filtration Systems for 2020
---
Air Filtration System Reviews
Each of the six air filtration systems below bring something unique to the table, while at the same time balancing cost, features, power, and quality. We dig into each product below, analyzing their positive and negative features and why each one is a great purchase.
The Honeywell True HEPA Allergen Air Purifier is an excellent value for your hard-earned cash. It's more expensive than a few of the other products on our list, but with that you're getting an extremely capable air filter from a well-known and respected brand.
Like all the products on our list, the Honeywell comes with an H13 HEPA filter, which filters out 99.97% of airborne particles that are 0.3 microns or larger, which includes PM2.5 contaminants like smoke, dust, pet dander, and even bacteria. The filtration system also features a carbon filter to remove gaseous contaminants like VOCs and formaldehydes..
The Honeywell can circulate the air through the filters 5 times an hour (as long as you've sized it properly for the room). The carbon 'pre-filter' must be changed every 3 months, and the HEPA filter must be replaced every year. A light on the unit reminds you of your annual HEPA filter replacement.
Customers rave about the quality of the product and how well it cleans the air, comparing it to far more expensive models from rival companies. The filters are thick and the unit is exceptionally quiet (we're talking movie-watching quiet). The only downside is the cost of the filters, which buyers note can add up after a few years – especially considering the HEPA filter is actually three filters layered together. However, some users noted that aftermarket companies sell filter kits that contain all the filters you need for a year (4 carbon filters and 3 HEPA filters) at a very reasonable price.
For our list, we've chosen the Extra Large Room model, which can clean the air in a 465-square-feet area. They also make HEPA models for small, medium, and large rooms (75 sf, 155 sf, and 310 sf respectively) as well as a Bluetooth-enabled model that you can control remotely via the app (though it doesn't connect to other smart home products, unlike our top pick for smart homes, the Levoit Smart Wi-Fi Air Purifier below).
Bottom Line: The Honeywell True HEPA Allergen Air Purifier is exactly what you want from an air filter. With the HEPA and carbon filters, as well as the large fan, it's capable of keeping the air in your large dining or living room fresh and safe.
Learn More & Buy Now on Amazon
---
If you're looking for a quiet, eye-catching air filtration system for your bedroom, the Elechomes Air Purifier is an excellent option. It's small enough to set on a dresser or table and includes an ultra-quiet sleep mode (33 decibels, about the same as whispering) so you can sleep peacefully through the night. The filter includes three fan speeds as well as a timer that automatically shuts the unit off after 1, 2, 4, or 8 hours.
Like the Honeywell above, the Elechomes model includes a HEPA filter that removes 99.7% of particulates that are larger than 0.3 microns, which includes smoke, dust, and pollen. It also features a carbon filter that removes gases like formaldehyde and other VOCs from your air.
Customers love the multiple speed settings and the ultra-quiet sleep mode. Almost all buyers report that the filter works very efficiently despite its small size – one even purchased it directly to combat the annual wildfire smoke that pervaded her area in the summer. If you're looking to create a soothing space, you can even add a few drops of essential oils to the actual filter – a fun feature other products can't handle.
The HEPA filter needs to be changed about every 6 months and a light will blink when it's time. That's more frequently than most filters, but they aren't too expensive and are easily replaced by unscrewing the large bottom cover.
Bottom Line: The Elechomes Air Purifier is a great addition to your bedroom or other small space. It's priced far below most portable air filtration systems, but can still clean an average-sized room. Just make sure your room is sized appropriately for this compact unit. If it's more than 215 square feet, you'll want to move up to a more powerful product, like the Honeywell above.
Learn More & Buy Now on Amazon
---
If you want the absolute cleanest indoor air possible, you'll need to step up to the next level of air filtration. These ultra-high-efficiency filtering systems are powerful and can remove the tiniest contaminants from your air, but they also command much higher prices. But if you're serious about the quality of your indoor air, these more powerful models are the way to go.
Our top pick for most powerful air filtration system is the IQAire HealthPro Plus. First, it can efficiently filter the air in a 1,125 square foot space – over 2x larger than our next most powerful portable charge (the Honeywell).
Second – and most importantly – while the other filters on our list can remove particles as small as 0.3 microns in size, IQAire says its filter can remove particles as small as .003 microns in size – 100x smaller than HEPA filter requirements.
To accomplish this, the system uses three different filters. First air moves through the PreMax filter, which removes larger particulates. Next, the V5-Cell carbon filter removes gases like formaldehyde and other VOCs. Lastly, the 'HyperHEPA' filter removes the smallest particulates the PreMax filter didn't catch.
While it's an amazing stat, keep in mind that – as far as we can deduce – these claims are unsubstantiated by any third party. If a filter is a HEPA filter, it's efficiency has been tested and proven to remove 99.7% of particulates 0.3 microns or larger. IQAire's 'HyperHEPA' that can remove particles down to 0.003 micron is not an official designation – it's simply a marketing slogan.
Digging into the spec sheet for the IQAire HealthPro Plus, the company specifies the total system efficiency as 99.5% efficiency for .003-micron particles, but then notes later on that the HyperHEPA filter's efficiency is 99.7% at removing 0.3-micron particulates – just like all the other models on our list – with no mention of 0.003 micron particles. We're not exactly sure how the system removes 0.003-micron particles, but the product's excellent reviews and respected brand name certainly alleviate fears of being taken for a ride.
Buyers report the unit works well and comes at a good cost compared to similar products from rival manufacturers. Keep in mind, you'll also need to purchase replacement filters (the HyperHEPA filter, the PreMax carbon filter, and the PreMax filter), all of which aren't cheap. However, IQAire estimates the HyperHEPA filter should last about four years – far longer than the others on our list – so while the sticker price may shock you, you don't need to replace them as frequently.
Bottom Line: While the IQAire HealthPro Plus is more expensive than the other portable filters on our list, it's actually a good bargain, as its price is far below products of similar power and quality.
Learn More & Buy Now on Amazon
---
The Hamilton Beach TrueAir is the most budget-friendly air filtering system on our list. It's a simple model, but what it lacks in pizzaz it makes up for in excellent customer reviews and quality components.
The TrueAir doesn't just boast a low price point. The HEPA filter is actually permanent – the only unit on our list that includes a reusable filter. No need to worry about buying expensive replacement filters. When the filter is dirty, just vacuum it clean. Replacement filters for other models can run $30 or more per year, so the cost savings from the permanent filter can add up over time – especially if you use multiple units in different rooms of the house.
Of course, at this low price the TrueAir isn't as smart or powerful as other products on our list. It has a simple knob with three speed settings. There's no ultra-quiet mode for sleeping, unlike the Elechomes unit above. It's also designed to clean a space of 160 square feet – on the small side compared to other models on our list. Lastly, there's no carbon filter, so this filtering unit doesn't sift out gases like VOCs and formaldehyde. In fact, it's the only filter on our list that doesn't feature a carbon filter.
Still the HEPA filter works just as well as any other more expensive unit on our list and customers report the product is durable and works well.
Bottom Line: If you live in areas prone to wildfires and want to clean the smoke particulates out of your indoor air, this is a well-tested, cost-effective option. Just make sure its small size can handle the size of your intended area.
Learn More & Buy Now on Amazon
---
The Levoit Smart Wi-Fi Air Purifier is the most capable smart air filtration system on the market. Through the included app, you can monitor dust levels, adjust modes and fan speed, and set timers and schedules. The unit monitors run time and fan speed to calculate the filter life, helping ensure you don't waste money replacing filters prematurely. The unit also connects with voice assistants Amazon Alexa and Google Assistant. On top of that, the 'auto-on' feature assesses dust and will turn the unit on at appropriate times – a feature that no other model on our list can do.
Through the app, VeSync, you can actually control your air filter as well as any other products from manufacturers Levoit and Etekcity, including switches, outlets, and lighting.
Like the other products on our list, the Levoit Smart Wi-Fi Air Purifier features a HEPA filter (H13 on the HEPA scale, which removes 99.7% of 0.3-micron particulates) as well as a carbon filter to remove odors and gases, including VOCs like formaldehyde.
The unit is powerful enough to efficiently clean the air in spaces up to 360 square feet in size, meaning it's best for medium-sized living rooms, dining, and all but the most luxurious bedrooms. If you're looking for an air filtering system for your small bedroom, save some cash and go with something smaller, like the Elechomes Air Purifier above – our top pick for small rooms.
Bottom Line: As you can imagine, the unit is more expensive than similarly-sized, 'non-smart' systems. But considering the well-designed capabilities and features, as well as the robust HEPA and carbon filters and great reviews, it's actually an excellent deal. In fact, it could easily be our top pick for Best Overall Air Filtration System!
Learn More & Buy Now on Amazon
---
If you want a whole-home air filtration system, the AprilAire 5000 is our top pick thanks to its competitive pricing and excellent customer reviews.
All the portable air filtration systems on our list can only filter air in a single room. In contrast, your AC and heater filter the air in your entire house, but only while they're running of course. If you want to filter the air in your entire house without heating or cooling, you'll need a separate filtration system.
The AprilAire 5000 is added to your existing HVAC ducting system and works in tandem with your furnace and AC blower. The system uses traditional filters as well as ionization, which sends out electric charges into the air that cling to airborne contaminants, making them bigger and easier to filter. (Don't confuse ionization, which is completely safe, to ozone generation, which is a toxic substance sold as an air cleaner.)
AprilAire says their unit will remove over 90% of particles in the air, down to 0.01 microns – far smaller than HEPA filters. This efficiency falls between the typical HEPA filters most models include and the ultra-powerful IQAire HealthPro Plus you'll find above.
The AprilAire 5000 comes in at quite a bit less than comparatively sized models from other companies, and buyers report that when the time comes, the replacement filters are reasonably priced as well – a nice bonus over the IQAire's expensive replacement filters.
If the 5000 is too big for you, AprilAire offers numerous sizes. The AprilAire 5000 includes a 5-year warranty and the company will even subsidize costs if you need to clean the coils in the first 10 years.
Bottom Line: The AprilAire 5000 is an excellent addition to your existing HVAC system, if you're looking for a cost-effective, whole-home solution.
Learn More & Buy Now on Amazon
---
What You Need to Know About Air Filtration Systems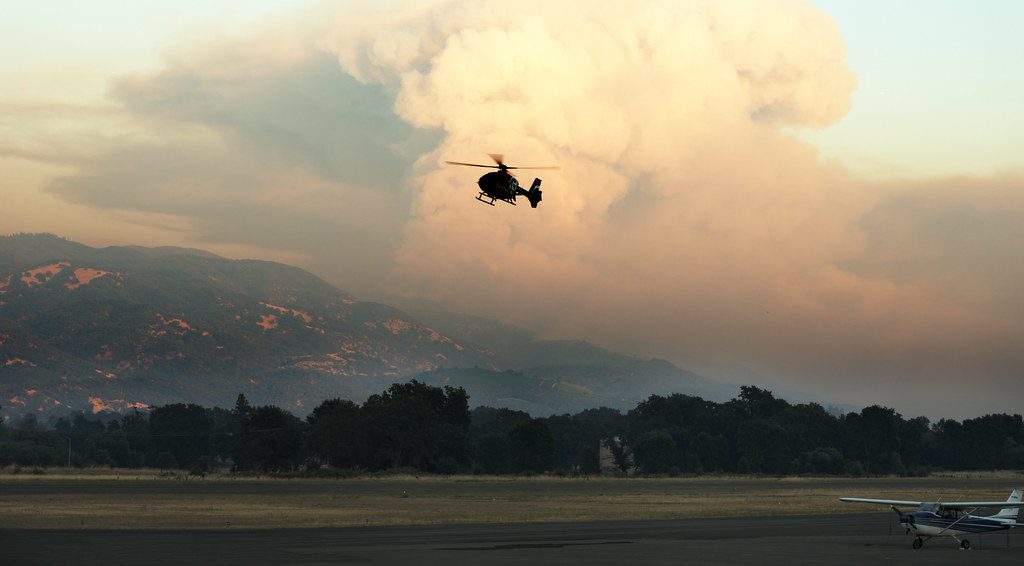 The best air filtration systems keep your indoor air clean and healthy and knowing what filters to use and which size air filtering system to purchase will help ensure you're getting the cleanest air possible in your home.
Find the Correct Size
It's no use buying an air filtration system if it's not sized appropriately for your intended space. Portable air filters are typically strong enough for a single bedroom or living room, sized from about 150 to 400 square feet.
Using an air filter that isn't powerful enough for your intended space simply means your air quality will remain poor, as it will never be able to clean 100% of the air inside the space.
If you want to use your air filter in a single, large room, you'll want something like the Honeywell air filter above, which can handle 465 sf of space – enough for a large dining or living room. The IQAire HealthPro Plus, on the other hand, can handle up to 1,125 square feet of space – the most powerful portable option on our list.
Here's a tip for you: The average adult stride is about 2 ½ feet, so you can easily get an estimate on your room size just by walking across the length and width of the area and finding the square footage. It takes two minutes, and it'll ensure you get the right size system for your life!
Portable vs Whole Home
The benefits and drawbacks of portable vs whole home air filtration systems are pretty obvious. Portable units are smaller and can be moved from room to room. They're much less expensive and you simply plug the unit into a wall outlet. Whole-home air filtration systems are much more expensive and typically require a contractor to install, but they can purify all the air throughout your home.
Of course, your HVAC system already includes a filter, so anytime your heater or AC is on, your air is cleaned as well. If you want to add an extra level of purification, you can add a separate filter system – like the AprilAire 5000 above – that also runs when your heater or AC blower is running.
Some whole-home air filtration systems can run even when your AC or heater is off. If you live in a mild climate and don't use heat or AC very often, like San Francisco, you might consider a filtration system with its own blower that can work independently of your other HVAC components.
HEPA and Carbon Filters
HEPA (High Efficiency Particle Arresting) filters are extremely powerful filters that can remove almost all particulate contaminants from your air, including mold spores, dust and dust mites, pet dander, and other allergens. HEPA filters are extremely common and found in most air filtration systems, but not all.
A filter that is designated as HEPA can filter 99.7% of all particles in the air that are 0.3 microns in size or larger. (For context, a human hair is about 75 microns thick.) This means all HEPA filters can filter PM2.5 particulates out of the air. All of the filters above, all of which expect the AprilAire 5000 have designated HEPA filters, can filter out PM2.5 contaminants.
Carbon filters remove gaseous contaminants in your air, like formaldehyde and benzene. Smoking cigarettes indoors can release formaldehyde, and furniture and wood products can off-gas formaldehyde as well. It's one of the most dangerous VOCs (Volatile Organic Compounds), a group of dangerous chemicals found in products we use everyday, like air fresheners and paint.
If you're only worried about particulate contaminants, a carbon filter isn't necessary. However, they're able to clean out airborne dangers that are a direct threat to your health, so they're a worthwhile addition.
Do Ion Generators Work?
You might've seen some air filtration systems with 'ion generators' or 'ionizers' advertised, like the AprilAire 5000 above. These devices send out electric charges into the air, which cling to particulates in the air, making them larger and easier to filter out later on. The EPA has found that ionizers generally are not as effective as high-efficiency filters (like HEPA filters), but present no health risks either.
Also, don't confuse ionizers with 'ozone generators', as they're often found in the same models but are two distinct technologies. Ozone is dangerous to human health and should not be used indoors (or anywhere really). Ionizers however are completely safe.
Overall, ionizers add little benefit to your air filtration system, but don't detract from the system either. The AprilAire air filtration system is the only filter on our list that includes an ionizer, though it uses a traditional filter as well, so we're happy to recommend the product.
Conclusion
Finding the right air filtration system is a matter of assessing your needs: Do you need something portable or would a whole-home system work better? What size do you need? Do you want some extra features – like auto-timers or Wi-Fi capability – or will a bare bones unit with a simple dial meet your needs?
If you live in a wildfire-prone area where smoke is a serious concern, a HEPA filter is a real need, as it ensures you're getting the cleanest possible air. If you want to get even more serious, you can opt for an even more powerful system that can filter out even smaller particles. Air filtration systems aren't just for allergies or dust, but can help avoid real health hazards like asthma and other respiratory issues, so search around and find the one that is right for you.
All of the air filtration systems we chose here, including our top pick the Honeywell True HEPA Allergen Air Purifier, can keep your home healthier and cleaner than before. Here's our full list of the top six air filtration systems one last time:
Compare the Best Air Filtration Systems for 2020