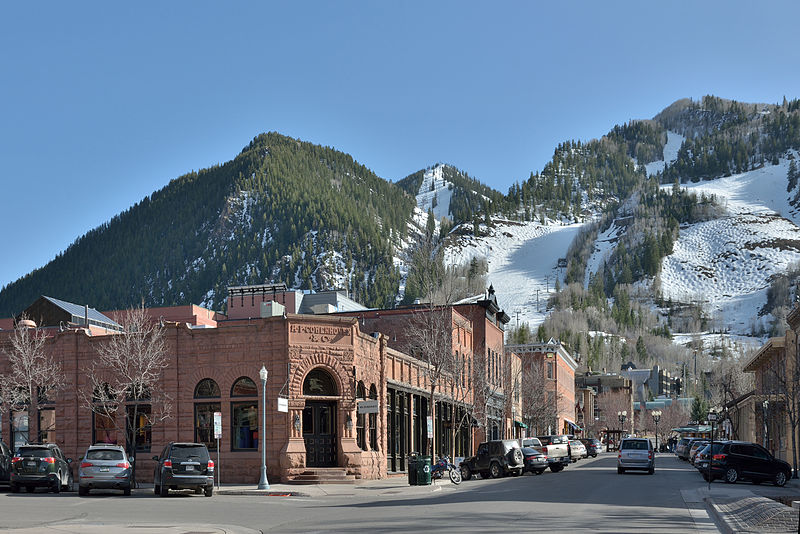 It's not just about cozy ski lodges anymore. Aspen is earning nationwide attention for its green energy achievements.
Aspen has long enjoyed a reputation as a lovely place to escape to for a ski weekend, but the picturesque Colorado city has a new claim to fame: it's the third American city to make the transition to 100% renewable energy. Following in the footsteps of Burlington, Vermont and Greensburg, Kansas, Aspen has disconnected itself from coal power completely and is running on a clean combination of wind and hydroelectric power.
Diversifying Green Sources
Wind energy produced by four large wind farms in nearby Nebraska and South Dakota are supplying 53% of Aspen's energy now, and 46% is coming from hydroelectric installations at the Ruedi, Maroon Creek and Ridgway Reservoirs. The final 1% comes from landfill gas. Aspen has tapped into solar power too, with a large photovoltaic system set up to power their water treatment plant. There are also plans to install a solar thermal system for heating the water at the local indoor pool.
No newcomer to the green energy movement, Aspen was the first American city west of the Mississippi River to adopt hydroelectric power, in 1885. Since then, the town has relied on a mixture of energy sources. As recently as last year, coal power made up 20% of the city's energy profile. Unfortunately for Aspen, delicate mountain ecosystems are among the worst affected by coal plant emissions. They would be among the first to feel the disastrous and lasting effects of a changing climate: Aspen and other mountain towns like it are in a sense "canaries in the mineshaft" for global climate change. Getting away from coal was a necessary step for their survival.
Tracking Greenhouse Emissions and Reducing Waste
When the Aspen city council adopted the forward-thinking Canary Action Plan in 2007, they aimed to reduce overall local greenhouse emissions and promote local environmental stewardship. The plan commits to reducing the community's remaining greenhouse emissions 30% by 2020 and 80% by 2050. While shifting the city to renewable energy was a large part of the initiative, the Canary Action Plan also includes energy efficiency incentives for Aspen residents, and environmental programs about energy and waste reduction for elementary and middle school students.
It's very important to the City of Aspen that its residents be involved with the move towards greener living: the municipal government has an online dashboard, updated hourly, where anyone can see how much energy is being produced by the city's hydroelectric projects.
In order to achieve their goals, The City of Aspen government implemented an emissions tracking system. They monitor city-owned buildings and facilities for annual emissions related to energy use, and they regularly assess the emissions from local ground transportation and air travel. With a greenhouse emissions "budget" that decreases by 2% annually, Aspen is continually finding ways to improve their energy efficiency and meet their goals. Over the decade of 2004 to 2014, they managed to reduce their total emissions by 42%, achieving far more than their goal of 30%. By continuing to encourage home energy improvements and the use of alternative transportation, Aspen is well on its way to complete carbon neutrality.
Image credit: under CC license