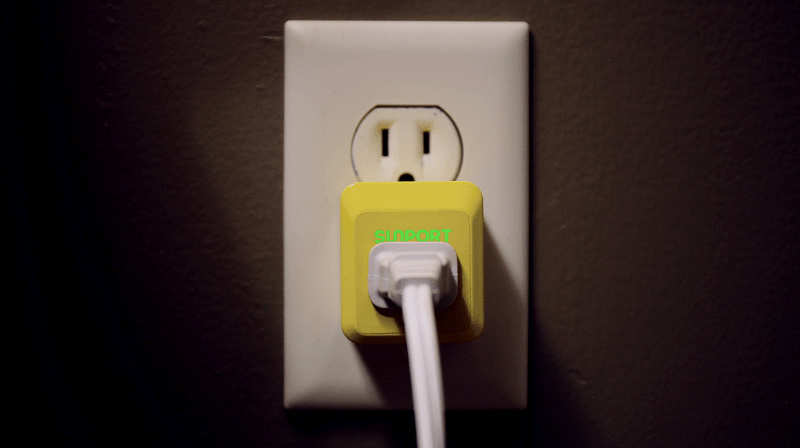 A new Kickstarter project is hoping to shift more people into using solar power, one plug at a time.
The SunPort device separates the production and consumption of solar energy, so that everyone who wants to use more solar power can do so without producing it themselves.
Solar panels are a fantastic energy source, but are not available to everyone (renters, those with low credit scores, or people who live in something other than single-family homes). Some government initiatives are encouraging development of shared solar installations, so many who couldn't otherwise install solar panels can still benefit from them, but a new gadget promises immediate access to solar energy without installing any panels. It's called a SunPort, and its developers are running a Kickstarter campaign to get production underway.
A SunPort device doesn't increase the actual amount of solar energy coming out of the plugs in your home, but it gives you preferential access to it. Once electricity is generated and fed into the electrical grid, solar power is indistinguishable from all other types. What this device proposes to do is allow American consumers to make use of Solar Renewable Energy Certificates (SRECs), each of which represents a thousand kilowatt-hours (kWh) of solar energy produced by an eligible solar installation. These certificates were designed to be traded and sold between energy producers and industry, as a way to promote more solar power production. Every time an SREC is purchased from an energy producer, it's encouraging the production of solar power over other methods. Businesses who claim to be run on 100% renewable energy do so by buying up SRECs.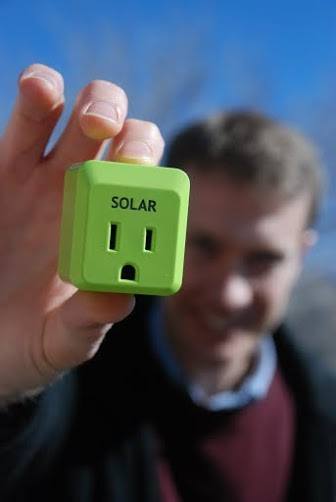 Making Solar Power Easier to Purchase
A 1000 KWh SREC is more than the average consumer can purchase, but that's where SunPort is trying to make a difference. With the help of a nonprofit organization called ReChoice, they're acquiring SECs and breaking them up into fractions they've called SunJoules. When you power a device through your SunPort, it measures your energy use and converts it into SunJoules, each of which is equivalent to 1 kilojoule (kJ) of energy taken from the grid. For every kilojoule of energy fed through a SunPort device, a SunJoule is retired from the pool. It's a small amount, but the SunJoules all add up to SRECs, and the more of those that are purchased from energy producers, the more solar power they're encouraged (and funded) to make.
Buying up SRECs also sends a message to the market that there's a demand for this sort of clean energy. Without a system like the SunJoules to make it possible for individual consumers to vote with their wallets, only big corporations like Starbucks and Google could claim to be 100% renewably-powered. There's an annual fee associated with using a SunPort, which funds the purchase of SRECs for the SunJoule pool. But if clean energy matters to you, this is one way to tell the energy companies. Your extra money helps the solar energy producers keep producing, and shows others that there's a demand to be met and a profit to be made.
Via Kickstarter.com and Sunport.co
Image courtesy of SunPort, used with permission