Anyone with scissors, thread, and access to a craft website can upcycle old t-shirts into tote bags, but it takes a multinational corporation like Google to upcycle a decommissioned coal power plant into a data center.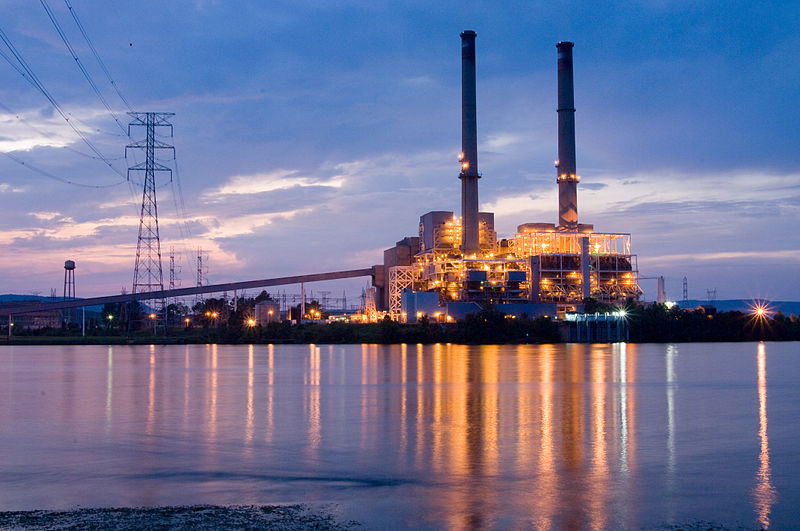 The Widows Creek Fossil Plant in northeast Alabama, currently run by the Tennessee Valley Authority (TVA) electrical utility, is scheduled to shut down operations in October 2015. Google plans to take over a portion of the site in early 2016, repurposing existing infrastructure to support a brand new, energy-efficient, $600 million data center.
Google won't be retrofitting the abandoned plant itself; the data center will be built nearby, on a 360-acre permanent easement on TVA's land. But building so close to the old plant means the data center will have access to the web of high-voltage electrical transmission lines already in place. Given the power needs of even the most efficient data center, having those lines ready is valuable. Of course, the Widows Creek decision isn't solely an economic one. Building on this site is exactly in line with Google's carbon-neutral philosophy and green reputation.
There's powerful symbolism in transforming an old dirty coal-burning plant into a new, gleaming, green-powered data center, and that isn't lost on Google's executives. Gary Demasi, Director of Data Center Energy and Location Strategy for Google, said in the initial announcement that "The idea of repurposing a former coal generating site and powering our new facility with renewable energy – especially reliable, affordable energy that we can count on 24/7 with the existing infrastructure in place – was attractive." It's a smart move. The plant emits 2 million pounds of pollutants a year. Replacing it with a "green" data center makes Google look like a hero, even if it was scheduled for shutdown anyway, and the new data center will be on a different area of the property. Google is being green here, but looking even greener.
Google has maintained carbon neutrality since 2007 by increasing the energy efficiency of its data centers and getting power from renewable sources when possible. As of 2013, they were running their operations off of 35% renewable sources. That means that they're stuck with purchasing carbon offsets to keep their footprint at zero, but they're very committed to their goal of eventually being 100% renewable-powered. Google already has investments in solar arrays and wind farms in the United States and Germany, and they've made an arrangement to increase the amount of green energy on TVA's grid by supporting local renewable energy local projects. TVA itself has already been slowly phasing out coal and diversifying its power generation, including hydroelectric, solar, wind, and nuclear power. With Google encouraging more investment in local renewable energy, we can expect to see the makeup of the local energy profile change even more. Out with the old and in with the new, one data center, one power plant, one improvement project at a time.
Image Credit: TVA Web Team via Flickr under a Creative Commons license