There are some who argue that Africa needs fossil-fuel-generated power in order to boost standards of living and end the deprivation that afflicts too many. Just can't do without it. But Akon is taking a different approach in rural areas of the sun-blessed continent.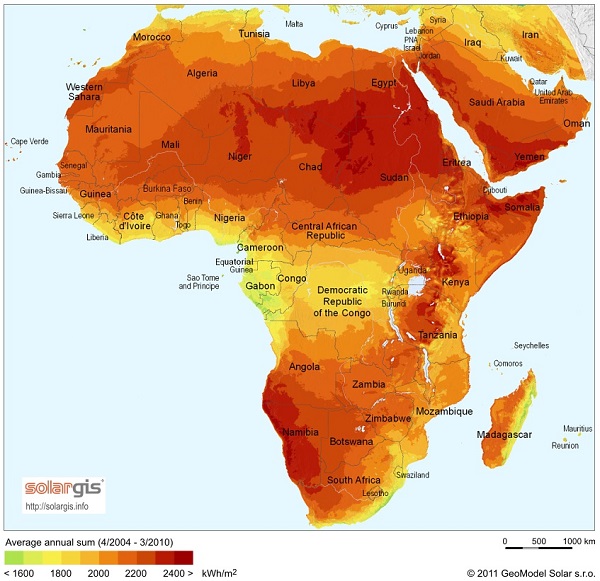 The Senegalese-American recording artist just ratcheted up efforts begun more than a year ago with his Akon Lighting Africa initiative, announcing the launch of a new "Solar Academy" for the continent.
"This professional training center of excellence is a first on the continent and targets future African entrepreneurs, engineers and technicians," Akon Lighting Africa announced. "It will open its doors this summer in Bamako, Mali, and welcome any Africans wanting to help develop the use of solar power."
Some 600 million Africans are without electricity, and the early response to Akon Lighting Africa's efforts has been enthusiastic.
"In less than one year, thanks to a private-public partnership model and a well-established network of partners (including SOLEKTRA INT, CHINA JIANGSU INTERNATIONAL, SUMEC and NARI), a wide range of quality solar solutions, including street lamps, domestic and individual kits, have been installed in 11 African countries," the organization said.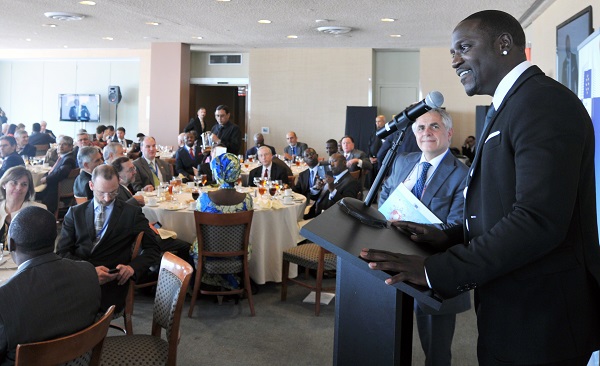 As cool and empowering as this project is, it's clear that a lot more is going to need to be done to help Africa and other developing areas of the world steer a sustainable path on the way to economic progress.
The Solar Academy announcement was made as part of the second United Nationals Sustainable Energy for All (SE4ALL) forum. Launched in 2011, this is a drive to achieve universal access to modern energy services while doubling both the rate of improvement in energy efficiency and the share of renewable energy in the global energy mix by 2030.
A new progress report showed that movement toward "reducing global primary energy intensity over the tracking period was substantial, though still only two-thirds of the pace needed to reach the SE4ALL objective," and that "the growth of renewable energy final consumption continued to accelerate in recent years, but to achieve the SE4ALL objective, the rate of progress will need to increase over 50 percent.
It'll take more money to hit targets, the report said – not the current $400 billion, but more on the order of $1.25 trillion.
"Commitments already made under the SE4All initiative, by the European Union, Germany and the United States, are set to help developing countries provide energy access to their underserved citizens, but will fall short of universal access," the UN said.