China issued an update on its solar progress this week and made every other solar-seeking country around the world feel kind of pathetic.
The National Energy Board said 5.04 GW was installed in the first quarter of 2015. To put that in perspective, China's three-month total was just a gigawatt shy of what the U.S. installed in all of 2014 – and it was a good year for the Americans, their best ever. And as an Australia-based renewable energy website noted, 5.04 GW is "an amount the Australian government has said would be impossible to install within five years."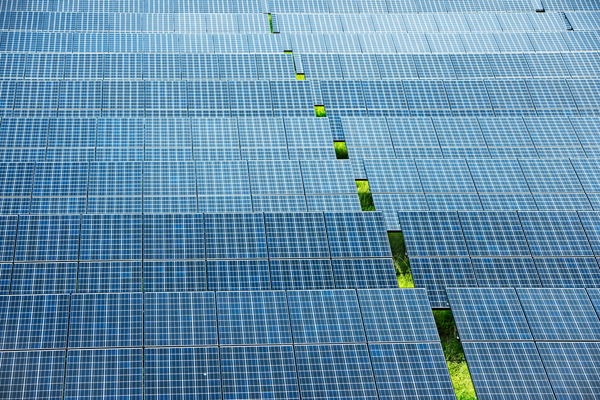 China is now at 33.12 GW. If it hits the official 2015 target of 17.8 GW, China this year will soar past Germany – at 38.2 GW but expected to add only around 2 GW in 2015 – and claim the top spot in global solar. In its 2011-15 five-year plan for solar, China had been aiming to get to 35 GW by the end of this year, but it now appears likely to land as much as 10 GW above that figure.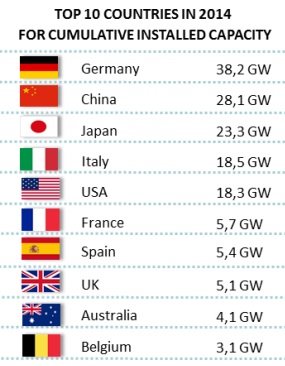 The surge in the first quarter of the year puts to rest any doubt about the Chinese solar market, which had surprisingly fallen short of a 2014 target of 14 GW by more than 3 GW.
What's driving solar growth in China? While in the United States and other Western countries the discussion centers on climate change, China has a motivations that are perhaps less abstract: Domestic installations support its vast solar manufacturing capacity and fossil fuel-generation is a major factor in its desperate pollution problems.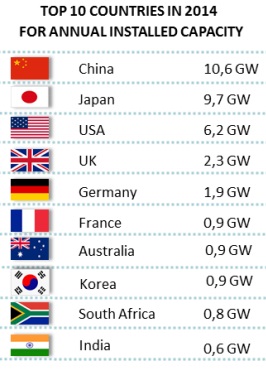 China also simply needs more power, which isn't the case in most Western countries. In the U.S., solar (and wind) might replace conventional generation; in China, solar (and wind) translate to building fewer new coal-fired plants.
Still, Americans looking at this picture shouldn't feel too badly about the progress their own country is making. In a white paper, Bloomberg New Energy Finance noted that U.S. "CO2 emissions from the power sector should drop to their lowest level in 1994."
Wind and solar will just about evenly split 18 GW in new installations in 2015, according to the BNEF forecast. Solar's 9.1 GW will be another record, while wind's 8.9 GW will be its third-best year ever. And then there's this:
It will be a record year for coal retirements in the US with 23 GW forecast to come offline. That represents no less than 7% of all current US coal capacity. A confluence of factors is driving the change, including lower priced natural gas, new standards on mercury emissions, and the old age of many coal-fired units.
The one potentially scary aspect of that BNEF paper: the growing prominence of natural gas in the U.S. energy portfolio.
The power sector will burn more natural gas in 2015 than ever before… Gas burn will rise to back-fill lost generation from retiring coal; but also, remarkably low gas prices have boosted burn totals by allowing efficient gas turbines to undercut the cost of coal-fired electricity.
Natural gas is far cleaner than coal, but it's hardly clean, and it's hardly a long-term climate change solution. The Obama administration's Clean Power Plan is better than no plan at all, but as presently drafted, leaves the door open to even more gas growth. As the Union of Concerned Scientists wrote last month:
The EPA's draft proposal underestimates the role of renewables and energy efficiency can play in cutting carbon emissions cost-effectively. Instead, the EPA's framework encourages a greater reliance on natural gas.
The point being, the Clean Power Plan alone won't set the U.S. on a truly clean energy path. For that, well, have you heard about the putting a price on carbon?
Related: Despite this, there's no real reason to forgo solar panels savings.