Another survey has popped up with data manufacturers of electric vehicles need to pay attention to as they try to get more consumers behind the wheels of their greener offerings. This time around findings from AutoTrader suggest shoppers have large concerns around costs and driving range, among other topics.
According to the data collected by AutoTrader,
the top motivators cited as reasons shoppers would consider purchasing an alternative fuel vehicle are less emotional and more practical, with three of the top five being related to saving money—whether in fuel costs or by receiving a tax credit. "Better fuel economy" came in first at 70 percent, followed by "Cost of savings on gas" at 56 percent, "Cleaner emissions" at 37 percent, "Better for the environment" at 28 percent and "Federal Tax Credit" at 24 percent.
And, not surprisingly, many Americans aren't willing to pay "a premium over traditional-gasoline powered vehicles," regardless it seems of whether or not they can save more money in the long run. "Too expensive to purchase" was the top reason to decide against both hybrid and plug-in hybrids, at 66 and 71 percent, respectively. For EVs, the price tag came in third, but still at a notable 60 percent, said AutoTrader researchers. Perceptions of high maintenance costs also were a major worry.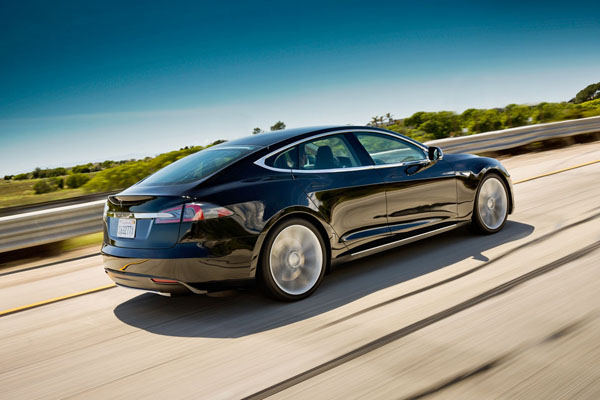 Interestingly, cost considerations could be addressed by awareness of generous subsidies and incentives offered by governments and manufacturers, but many consumers seem ignorant to their existence. A recent survey on this topic found that only around five percent of drivers in the nation's 21 largest cities were aware these offerings. Also, only one-quarter knew about the potential savings in fuel and maintenance costs.
Getting back to the AutoTrader survey, driving range was one of the chief concerns beyond costs, as "59 percent of respondents indicated that EVs would need to get over 150 miles per charge for them to consider the vehicle, and 56 percent said that plug-in hybrids would need to get over 80 miles on a single charge for them to consider the vehicle."
"The fact that automakers have begun to reduce the prices of vehicles with electric powertrain technology is proof that they recognize that cost is a major factor affecting consideration and purchase of those vehicles," said Brian Moody, site editor at AutoTrader.com, in a statement. "However, if they want to increase sales, they will need to keep making improvements in range, as well as charging infrastructure and technology to lessen the anxiety and perceived burdens these alternative technologies introduce into the ownership experience."